HPG: 13 Turkish soldiers were killed in Ağrı
HPG reported that 13 soldiers of the Turkish army were killed as a result of an action in Ağrı countryside.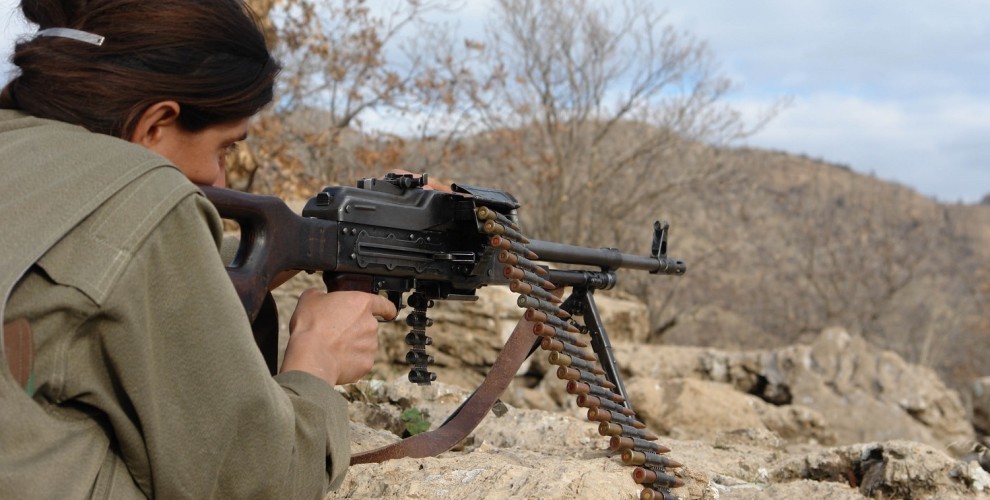 HPG Press Center released the following statement about the guerrilla actions in the countryside of Ağrı and Hakkari provinces in Northern Kurdistan.
AĞRI
"On February 21, the invading Turkish army launched an operation in Mount Ağrı area with the support of secret units.
As part of the Revolutionary Victory Campaign, our forces carried out an expansive action against operational forces in Kule village plain at 17:00 on February 22.
The enemy unit came under fire from two directions, as a result of which 8 soldiers were confirmed dead while many others got wounded. Bodies of the enemy remained under the control of our forces till 18:00 in the evening. At the night hours, the invading Turkish army retrieved the casualties from the area with armored vehicles supported with unmanned aerial vehicles.
At 15:30 on February 23, our forces carried out an action against the coordination center of the operation stationed in Qederçavuş area. The enemy unit was hit at close range, which left 5 soldiers dead and 1 other seriously wounded. The invading Turkish army retrieved the dead and wounded soldiers from the scene with the support of unmanned aerial vehicles. The operation was partially retreated the same night and the operation continues with secret units.
ÇUKURCA
At around 10:30 on February 22, our forces carried out an action against the enemy positions on Koordine hill in Hakkari's Çelê (Çukurca) district. Of the effectively hit enemy positions, one was destroyed completely. The number of dead and wounded soldiers couldn't be clarified.
At 10:00 on February 24 (today), our forces downed a drone type unmanned aerial vehicle in Hill Orte hamlet in Çukurca countryside. Wreckage of the drone remains under the control of our forces."