Footage from Avrin Hospital bombed by the Turkish army
Video footage has been acquired by the ANF on the Avrin Hospital bombed by the Turkish state, where 16 people lost their lives in the attack on March 16.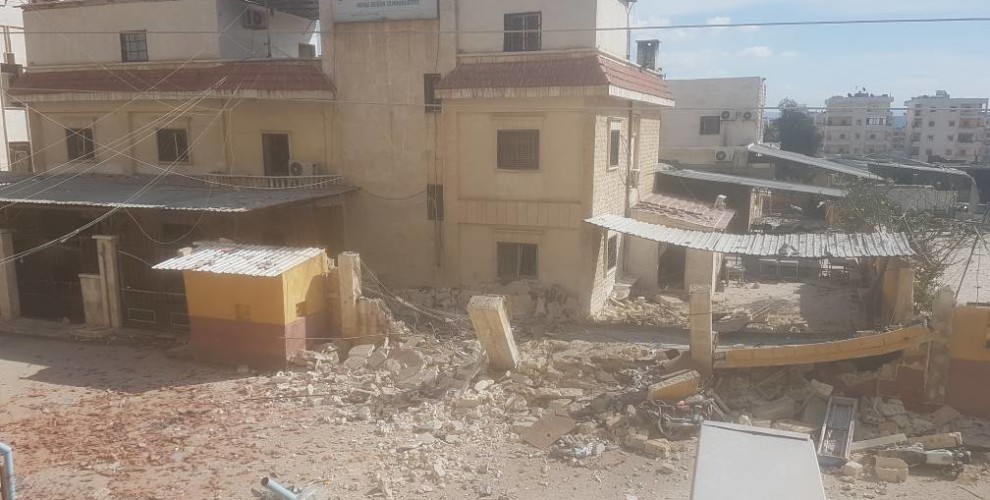 The Turkish army had bombed the Avrin Hospital in Afrin on March 16, and the Turkish army and media published footage from the printing house building in Afrin instead of the hospital building, claiming the hospital was not bombed. But even the footage they released clearly show that the hospital building has been hit.

Local sources in Afrin have recorded footage from the bombed hospital. The footage shows the damage on the hospital building, and that the Nexweşxana Avrin (Avrin Hospital) sign at the entrance has fallen.

On the still standing wall of the hospital, the sign showing the departments within the building can be seen clearly.
Related News: