Egyptian SDF fighter laid to rest in Til Temir
Egyptian SDF fighter Tariq El-Hesen has died in the fight against ISIS in Syria and was laid to rest yesterday with a military ceremony in Til Temir.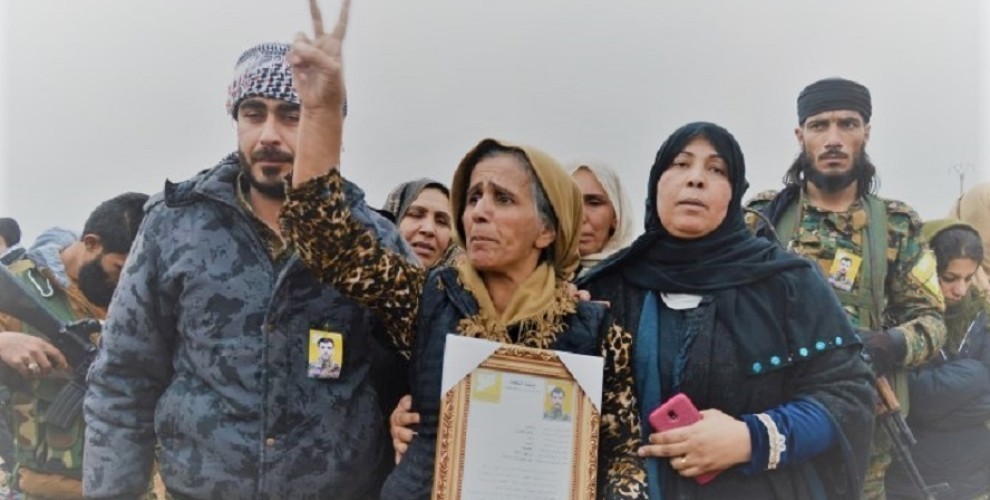 Tariq El Hesen, a fighter of the Syrian Democratic Forces (SDF) from Egypt, died in the fight against the terrorist militia Islamic State in Deir ez-Zor and was buried yesterday in Til Temir.
At the funeral in the Cemetery of Martyrs in the northern Syrian city, speeches were made on the battle of internationalist fighters who died fighting in the war against ISIS in northern and eastern Syria.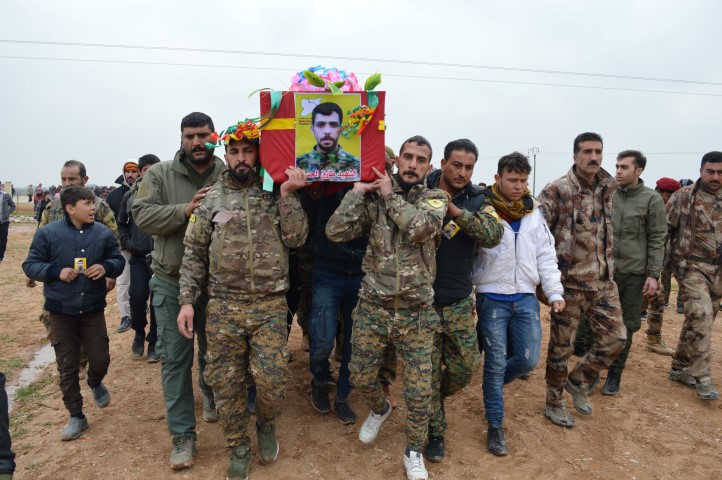 "Tarik El Hesen was one of them," said YPG commander Ziyad Kurdi, calling on the people of the region to unite against impending dangers.
After the speeches, the Egyptian fighter's certificate of martyrdom was read out and given to the relatives. The body of the Egyptian internationalist was buried amid slogans.