Demirtaş: Overseas votes are particularly important
Selahattin Demirtaş, the presidential candidate of the HDP in the forthcoming elections on 24 June in Turkey, calls for a strengthened election campaign abroad.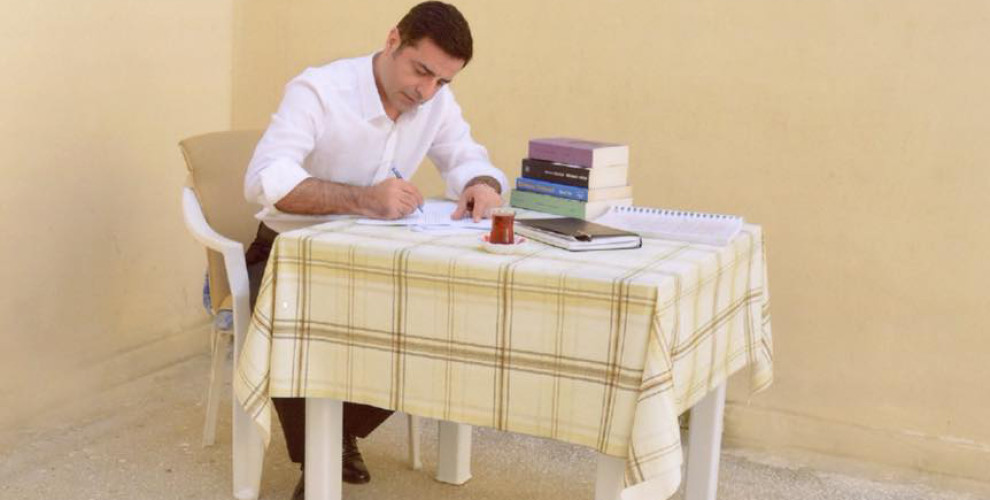 On 24 June, forced presidential and parliamentary elections will take place in Turkey. The Peoples' Democratic Party (HDP) is headed by former chairman Selahattin Demirtaş, who has been a political prisoner since November 2016 at the Edirne Prison in western Turkey.
From prison, the Kurdish politician sent a message to ANF, addressing those eligible to vote abroad. "The population living abroad also has an important mission in these elections. Organizing an election campaign is not just about getting voters to vote. Rather, the election campaign can help strengthen solidarity with each other as work continues to expand, "Demirtaş writes in his appeal.
In the upcoming elections, the foreign votes are "very, very critical for us," said Demirtaş. It offers a "historic opportunity to defeat fascism in Turkey and initiate democratization." The campaigners are therefore required to have high levels of commitment.
"All the patriotic people and democrats must prepare accordingly for the vote starting on 7 June. All the voices we receive from around the world will strengthen our position in both the presidential and parliamentary elections. I would like to thank all those who are involved in the election campaign and I wish them every success. You will be a big part of our victory on the 24th of June. We will definitely win."