Supreme Election Board releases final results of presidential runoff
Erdoğan, who has been Turkey's president since 2014, won the race again to rule for another five years.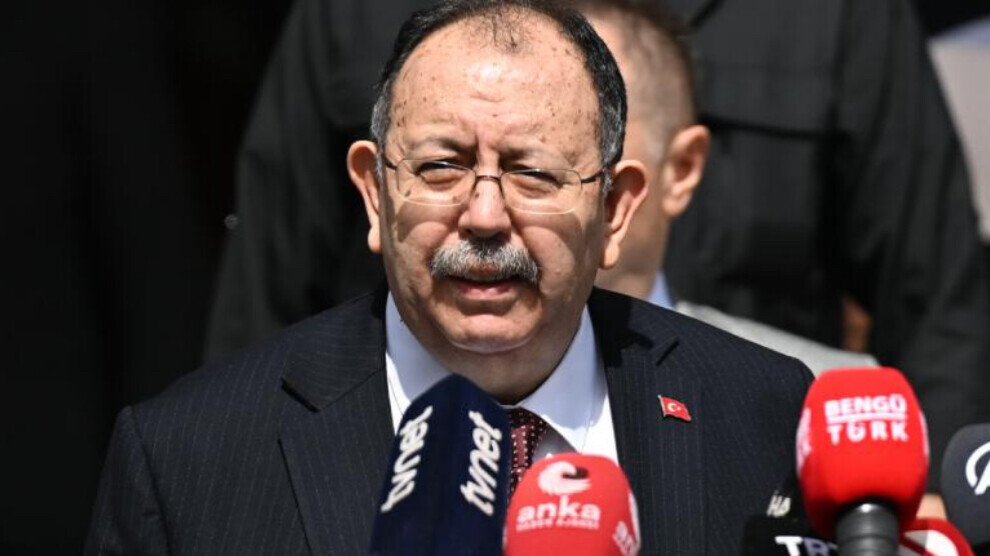 Ahmet Yener, Chair of the Supreme Electoral Council (YSK), announced the final results of the presidential run-off voting on May 28.
Yener noted that the final results had been sent to the Official Gazette for official announcement.
According to the YSK, which is a controversial state agency accused of having close ties with the government, 52 million voters in the country went to the polls in the second round of the presidential election.
The YSK said that the election turnout stood at 85.72 percent, and Erdoğan was elected president by getting 27, 834,589 votes.
Yener announced that Erdoğan received 52.18 percent of the votes and his rival Kemal Kılıçdaroğlu received 47.82 percent.
For the first time in Turkey's history, the result of a run-off election decided who would be the next president. Around 61 million eligible voters were called to cast their ballots on May 28 and thus decide who will govern the country for the next five years. The candidates were incumbent Recep Tayyip Erdoğan of the AKP and challenger Kemal Kılıçdaroğlu of the CHP.
In the first round of the presidential election on May 14, voter turnout was historically high at around 87 percent. Erdoğan missed the required absolute majority of 50 per cent. According to the official count, he received 49.52 per cent, about 4.6 percentage points ahead of Kılıçdaroğlu. The opposition candidate received 44.88 per cent of the vote.
The third-placed far-right candidate, Sinan Oğan, won 5.17 per cent of the vote in the first round. Muharrem Ince, who had dropped out before the election, received 0.43 per cent. This meant that there would be a duel between Erdoğan and Kılıçdaroğlu. According to preliminary data, Erdoğan's alliance of nationalists, Islamists and conservatives was able to maintain its majority in parliament.