Turkish forces and jihadists burn fields and trees in Sherawa
The Turkish army and jihadist allies continue their barbaric acts in the occupied Afrin Canton.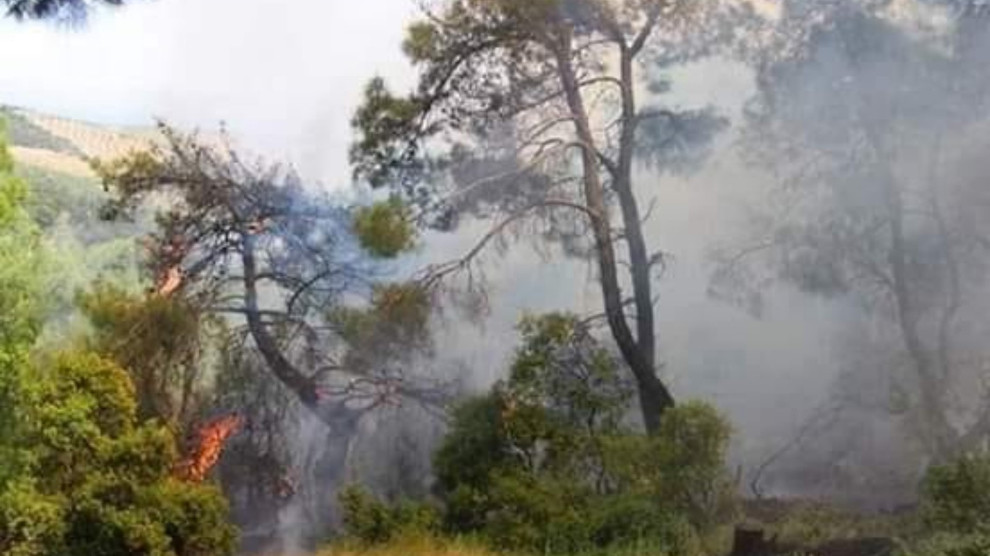 Local sources report that Turkish forces and allied terrorist groups burned more cultivated areas in Sherawa district of Afrin.
The fields where local people grow wheat and barley have been burned down on Monday.
On the other hand, trees between the villages of Basute and Dermişmiş were set on fire.