Turkey's occupation attacks destroy the nature of Kurdistan
The region of Zap in guerrilla-controlled Medya Defense Zones is among the numerous territories of Kurdistan suffering from a destructive Turkish campaign the nature.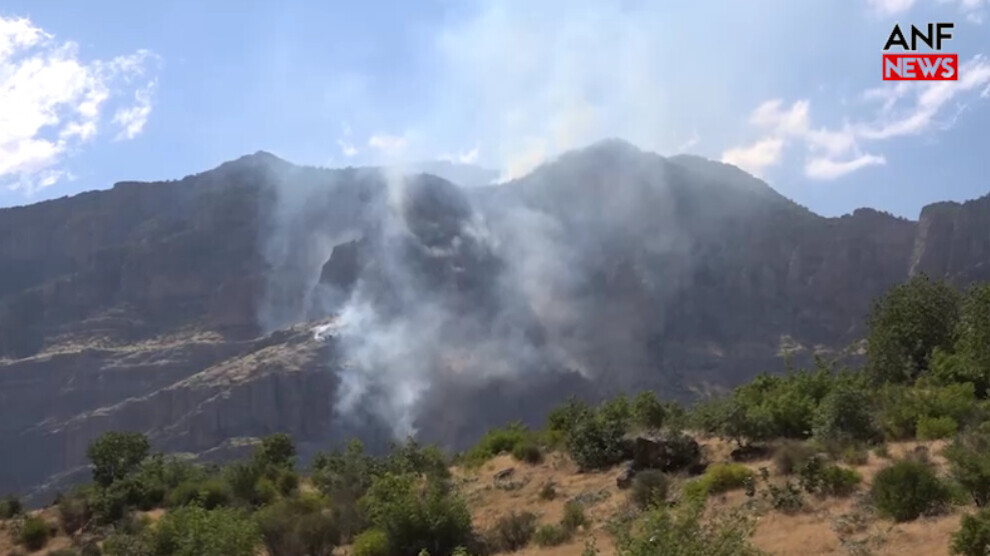 The Turkish state's attacks against the Medya Defense Zones in southern Kurdistan (northern Iraq) are also targeting the nature of Kurdistan territory.
The ongoing attacks of the Turkish army, which has been carrying out an occupation operation against the guerrilla-controlled areas, cause major harm to the nature.
The attacks carried out by the Turkish troops in the region since April 23 have already destroyed a great number of animals and plants as a result of fires started in forested lands.
ANF footage from the region of Zap shows a fire spreading to even larger areas by the wind.