The village of Batirzan, a place of peace and natural beauty
The village of Batirzan in Çilaxa has attracted attention because of its rich nature and green environment.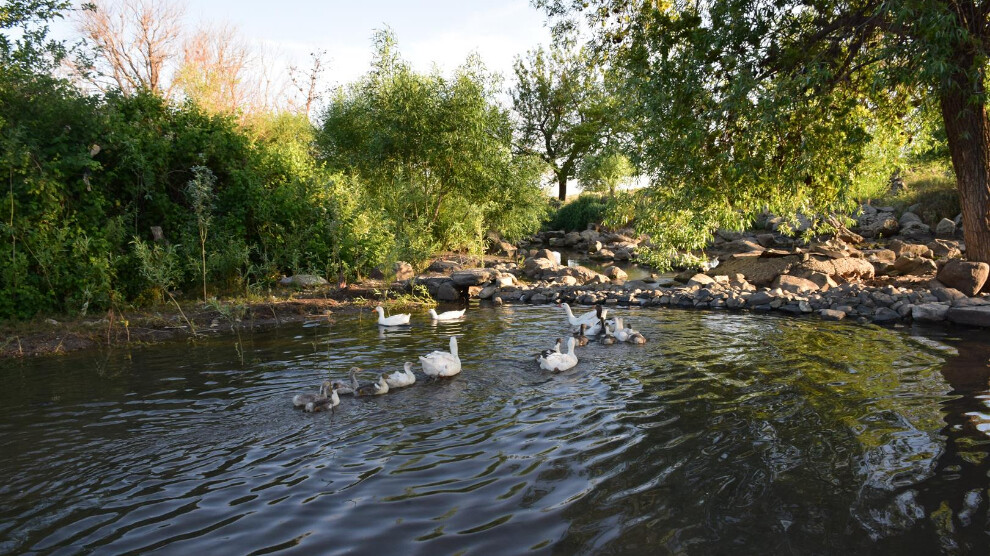 There are 70 households in the village of Batirzan, which is 15 kilometres from Çilaxa, in the province of Qamishlo. The people living in the village belong to the families Al Seyid, Domani, Elewi, Weleng, Şêxani and Elika. There are many historical monuments in the village. The villagers actually trace their history back to the Roman period. The village has been built by the Cobera tribe.
The exact meaning of the name of the village is unknown. The villagers like to draw attention to the water resources and the beautiful weather and say that the origins of the village's name have to be searched in that context.
The village of Batirzan is a very beautiful and nature-bound village. In the middle of it is a pond built 30 years ago. The pond is fed from the water source. There are fish in this pond. The water of the artificial lake flows from the edge of the mosque towards the village. There are many trees in the village. Citizens usually come together in this green area.
Villagers make their living from agriculture and animal husbandry. Some citizens also work in the institutions of the Autonomous Administration.
One of the villagers, Mehmud Haji Remedan Seyid Resûl, told ANHA that the natural beauty of their village confer a sense of joy and calm to the people which is why the village is visited by a lot of people coming from other places.