People in Ordu protest against opening of a quarry in Kabataş
The people of Ordu are protesting against the opening of a quarry in the province of Kabataş.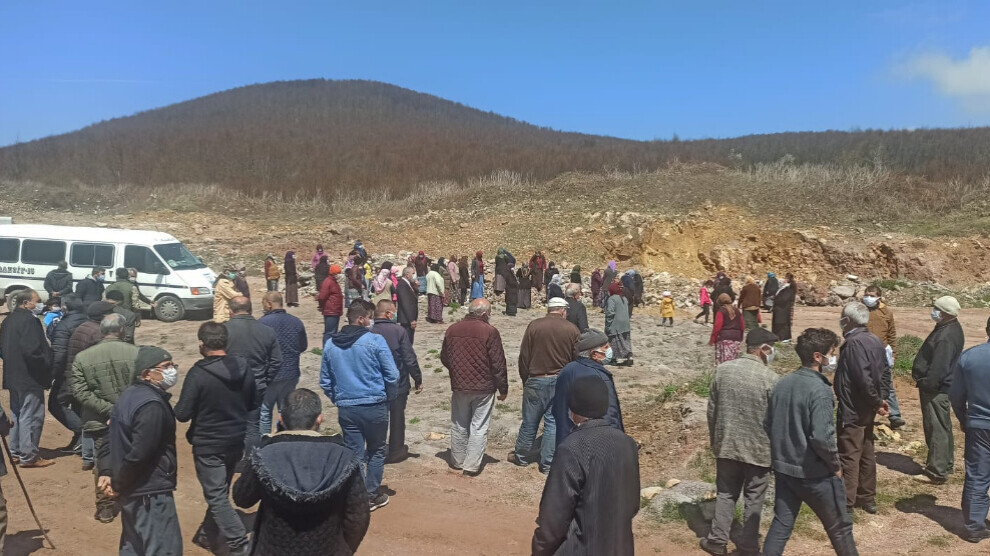 The quarries intended to be opened in the Black Sea region were protested in Ordu. While the resistance actions in Ikizdere, province of Rize continued, the people in Kabataş, province of Ordu also protested the stone quarry that is intended to be built in their region.
The protest is against the quarry, which is located in Alankent and used to work up until 8 years ago. Now there are plans to reopen the quarry. After hearing the news, the people went to the region despite the coronavirus curfew. Citizens said that did not "think that the quarry previously operated by the municipality would be so harmful" and added that they do not want to experience the same problems they lived in the past.
Veli Altuntaş, the headman of Alankent, emphasized that locals are against the quarry and added: "Until the corona curfew was imposed, the people of the neighbourhood was going to protest to the quarry area every day. Seven to seventy of us do not want it. When there is an explosion, stones are falling on our heads. We don't want to live this anymore. We are trying to make our voices heard. There was a news in newspapers and televisions and the people immediately stood up. Our expectation from the authorities is that they see our grievance and cancel the project."
Mustafa Yabul said: "Both the houses are at risk of being damaged and our life safety is under threat."
Musa Akçil added that hazelnuts and fruit trees are also being damaged. Hasan Yüksel said: "We will remain without water. Our water may be polluted in the explosions."
Hacı Yabul said: "We will not allow our future to be destroyed. We will try to protect our rights in all possible ways."
Making a statement on the issue, Ordu Environment Association Board Member Coşkun Özbucak said: "Some are destroying living spaces to earn money, while people are fighting against the quarry that threatens their future."