"Not a single tree is left standing in Lice"
In Kurdistan, forests are systematically destroyed during military operations. Environmental activist Vahap Işıklı draws attention to the situation in Lice where trees have been uprooted for days.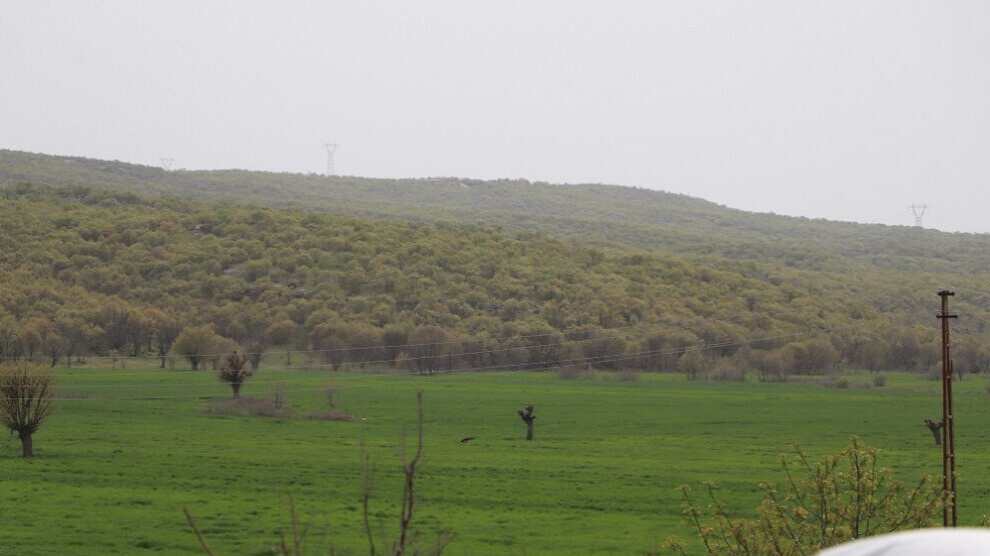 A three-day air and ground operation by the Turkish army took place in the Lice district of Amed (Diyarbakir) in mid-April. The area of operations covered the villages of Dibek (Dêrxus), Arıklı (Huseynik) and Karahasan, as well as several hamlets. In Dibek, forest areas continue to be razed to the ground. Paramilitary village guard units have been brought into the area from other regions to uproot trees with work machines.
Vahap Işıklı is a spokesman for the Alliance for the Protection of Hevsel Gardens in Amed. Speaking to ANF, the environmental activist demanded an immediate end to forest destruction in Lice and called for action for the trees. He pointed out that in Kurdistan, forests are destroyed every spring, sometimes by arson: "When a military operation begins in the region, trees are cut down and forests set on fire first. In the operation launched in Lice on April 14, trees were cut down in Dibek under the supervision of the military. From Cudi to Besta and from Bitlis to Dersim, forests are destroyed and burned for months. While we were in Şırnak with our alliance to learn about the destruction and forest fires there, news came that trees were also being cut down in Lice at the same time. Forest destruction and slash-and-burn are a constantly bleeding wound in Kurdistan."
According to Vahap Işıklı, destruction continues in Dibek, Huseynik and Karahasan. In addition to the military aspect, he said, this is also about money; the felled trees are being sold. "This is done in the course of war policy. During military operations in Kurdistan, forests are destroyed before and after. Last year, we publicized the forest fires in Lice through social media. After fierce protests, only two fire trucks were sent to fight the fires. There should have been aerial intervention against the fires, but that almost never happens in Kurdistan. Normally, local residents try to extinguish the fire with their own means, but this is usually obstructed by the authorities. The Ministry of Agriculture and Forestry issued a report last year, according to which forest fires broke out in 19 regions, but the fire in Lice, which lasted for days, was not mentioned with a word. It can also be concluded from this that there is a special policy against the nature of Kurdistan."
Işıklı pointed out that the trees in Lice are uprooted with working machines: "There is a small mountain in Dibek. On both sides of the mountain, the trees are torn out along with their roots. No tree is left standing in the region. This applies not only to public areas, but also to areas in private ownership. For days, trees have been uprooted with four machines. As Hevsel Alliance and civil society organizations from Amed, we wanted to go to the region, but this was prohibited. The uprooting takes place systematically every year. This is intended to depopulate the region. In the region of Mount Cudi, trees were cut down and sold by the trustee after the military operations six months ago. There are no more forests in the Cudi. The terebinths, which are a source of income for the population, have also been torn out, roots and all. The forests are there for all of us and therefore everyone must also work to preserve them."