Iranian attacks on Southern Kurdistan result in deaths and injuries
At least seven people have been killed and dozens injured in a massive wave of Iranian attacks on areas in the Hewlêr and Sulaymaniyah provinces of southern Kurdistan. Panic broke out among the population.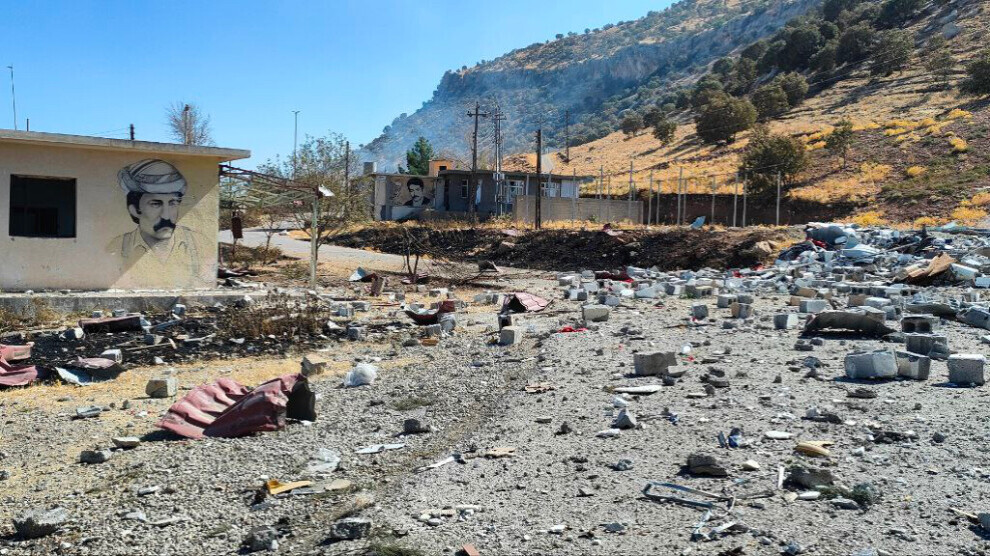 For five days, Iran has been attacking areas in southern Kurdistan (northern Iraq) with drones and missiles. The wave of attacks is directed against bases of the Kurdistan Democratic Party-Iran (PDK-I), the Kurdistan Freedom Party (PAK), the Party for a Free Life in Kurdistan (PJAK) and Komala in the provinces of Hewlêr (Erbil) and Sulaymaniyah. According to initial information from the PDK-I, two of its members were killed in the district of Koyê near Hewlêr, and dozens more were injured. The massive bombardment caused panic among the population; people fleeing can be seen on social media videos.

Komala also reports casualties from the bombing of a base in Zirgwêz near Sulaymaniyah. Also attacked was a PAK base in Pirde, south of Hewlêr, and the town of Mawet in the foothills of the Asos Mountains, where PJAK operates base camps.
The Iranian state news agency IRNA confirmed that Iranian elite forces attacked the headquarters of the Iran-based Kurdish opposition parties in the provinces of Hewlêr and Sulaymaniyah. According to the Kurdistan Region of Iraq (KRI) Ministry of Health, at least seven people have been killed and another 24 injured. Among the victims are civilians as well as members of the attacked opposition parties, including children.
Iran accuses the Kurdish opposition parties of being involved in the uprisings that broke out after the death of Jina Mahsa Amini. The 22-year-old Kurdish woman from was arrested in Tehran on 13 September for "inappropriate dress" by the morality police and died shortly afterwards in hospital as a result of massive ill-treatment.