Heavy rainfall and flooding in Van
Heavy rain has flooded some regions of the Van province. In many places there were landslides and flooded fields.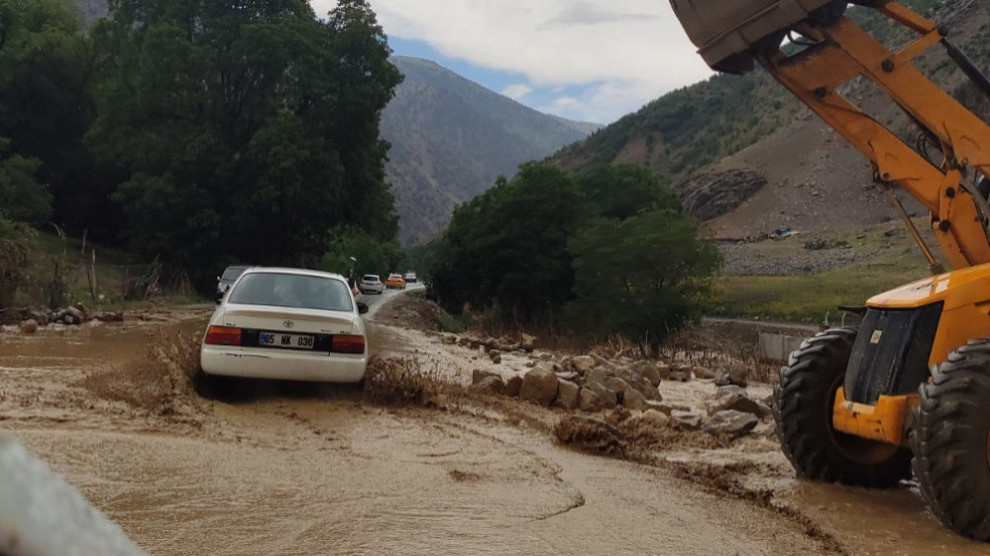 For days heavy rainfalls have caused landslides and flooded fields in Van province in Northern Kurdistan. After 74 sheep died two days ago in the district of Erciş because stables were flooded and the animals were carried away by the water masses, now in Çatak torrential rain causes chaotic conditions.
In the particularly affected village of Sotkin (Elmacık) all cultivated areas have been flooded. Numerous animal shelters have also been flooded. Many animals probably fell victim to the storms there as well.
On the road connecting the districts of Çatak and Pervari, the heavy rainfall on Sunday prompted rescue operations. Dozens of vehicles got stuck and the road was closed for hours. A large fire brigade contingent was busy pumping water for hours. Fortunately, no people were injured, but it is still unclear how much damage was done to property.