HDP meets citizens on the 3rd day of the 'Ecology Meetings'
HDP Mersin Provincial Organization met residents of the Mezitli district on the third day of the "Ecology Meetings".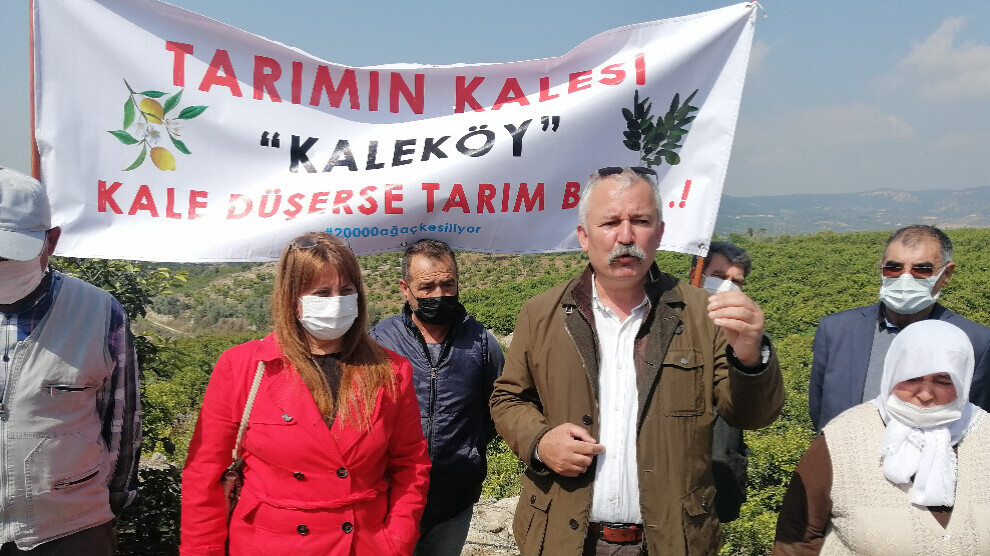 A delegation of the Peoples' Democratic Party (HDP) including Mersin MP Rıdvan Turan, provincial co-chair Gülbahar Şöfer, Ecology Commission and party managers, visited the Kaleköy neighborhood of Mezitli district in Mersin province as part of the party's ecological campaign.
The residents of the Kaleköy neighborhood protested against an industrial facility set to be built on the agricultural land in the region.
Speaking here, HDP MP Rıdvan Turan stated that nobody approves the industrial facility that is intended to be built on the agricultural lands in the neighborhood. Turan said that his party promotes the protection of agricultural lands under all circumstances. He continued, "Over 600 thousand dunams of agricultural land has been cemented in Mersin. There is no point in making this mistake. Concrete cannot be eaten; our future is in agriculture. We want orange and lemon trees to grow on these lands instead of concrete. We do not have any other intention. I will do my best to address this issue in the Parliament and I will be monitoring the developments."