HDK calls for the development of solidarity networks
HDK Ecology Council underlined the importance of developing solidarity networks to face the coronavirus pandemic and added that this is the basic form of organization for the protection and promotion of social rights.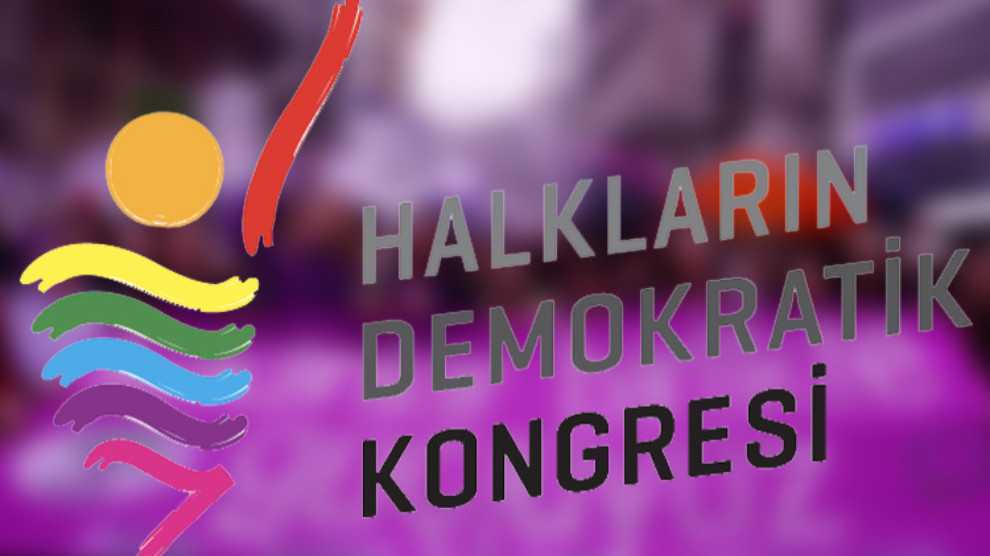 The Peoples' Democratic Congress (HDK) announced the final declaration of its General Meetings held on 11 April and said that the bankruptcy of the capitalist civilization was witnessed once again in the dealing of the coronavirus pandemic.
The pandemia is the result of ecological and social crisis
Stating that the world has come to the brink of an ecological crisis as a result of two centuries of development of capitalism, the HDK added: "Billions of people are deprived of the most basic living conditions and cannot access clean water and food. The coronavirus was transmitted to humans and turned into a pandemic in such a short times precisely as the result of the ecological and social crisis created by capitalism."
Pointing out that neoliberalism is trying to build a new era of repression and control by closing the society at home, the HDK underlined that basic social services such as education, health, food and energy are left to the mercilessness of companies pursuing profit.
"The ruling power in Turkey has revealed its true character by not taking any real measure to counter the pandemic and instead by forcing people to go to work , imprisoning elderly and young people in their homes, ignoring refugees, homeless people, failing to protect women often locked in the house with violent men."
Humanity is at a crossroad
The HDK listed the many examples of an ecological disaster waiting to happen or already visible, such as the deforestation in Yenişehir (Bursa), the construction of HEPP in Artvin Yusufeli, the cutting of water in the villagers who oppose the expansion of the thermal power plant in Muğla İkizköy, the first tender of Kanal Istanbul Project, the destruction of Hasankeyf to build the Ilısu Dam, the approval of a new thermal power plant in Afşin.
Many, if not all, these projects have not been stopped despite the serious coronavirus pandemic and this, said the HDK, means that "humanity is at a crossroads: on the one hand we are faced with destruction under the conditions of capitalism while on the other we can organise, fight for the construction of an ecological democratic society."
The HDK reiterated the need for the "development of self-organization on the basis of councils in all social areas in line with the principle of self-governing direct democracy. This is the 'most urgent solution' for both overcoming the social crisis and preventing the ecological crisis."