Ecologists protest attempts to cut down trees in Mersin
Ecologists stopped the environmental destruction in Mersin, saying, "People protect the forests from the state."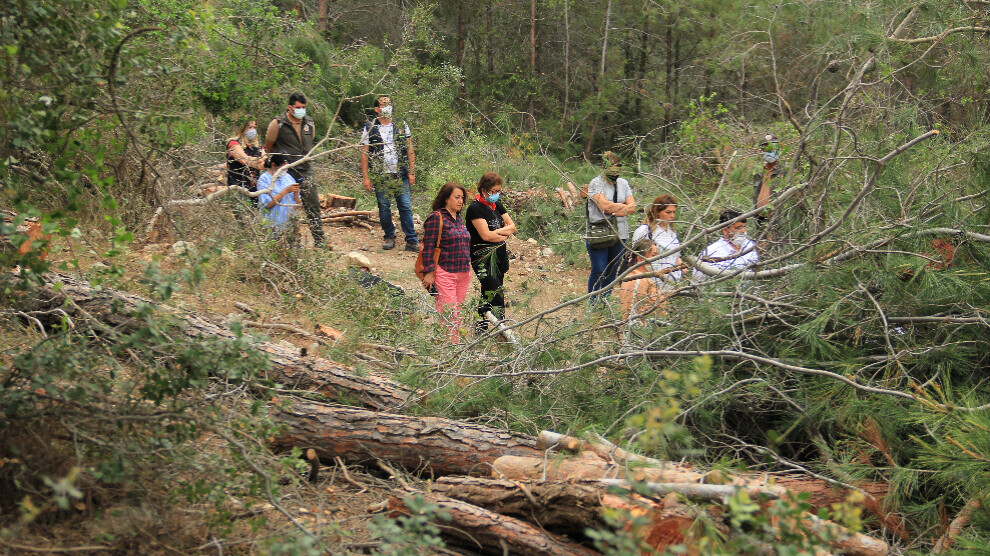 Environmental activists have protested the Mersin Forestry Directorate teams cutting down trees in Emirler neighborhood of the central Yenişehir district.
Ecologists in the city, Peoples' Democratic Congress (HDK) members, Peoples' Democratic Party (HDP) Mersin Deputy Fatma Kurtulan and members of the main opposition Republican People's Party (CHP) went to the area and stopped the tree cutting. The group pointed out that young trees were also being cut and protested the teams that were forced to leave the area due to the reactions.
Later on, the Provincial Forestry Directorate officials and Turkish soldiers came to the region. However, the ecologists did not take a step back saying, "We will further afforest the area. Young trees are being cut down here. You cannot destroy a public forest. The people protect the forests from the state."
The officials and soldiers also left the area following the reaction of the activists.