Clashes continue in southern Heseke after ISIS prison attack
Fighting continues in the neighborhoods to the south of Hesekê following an attack and mass outbreak attempt by ISIS terrorists in Sina prison Thursday night.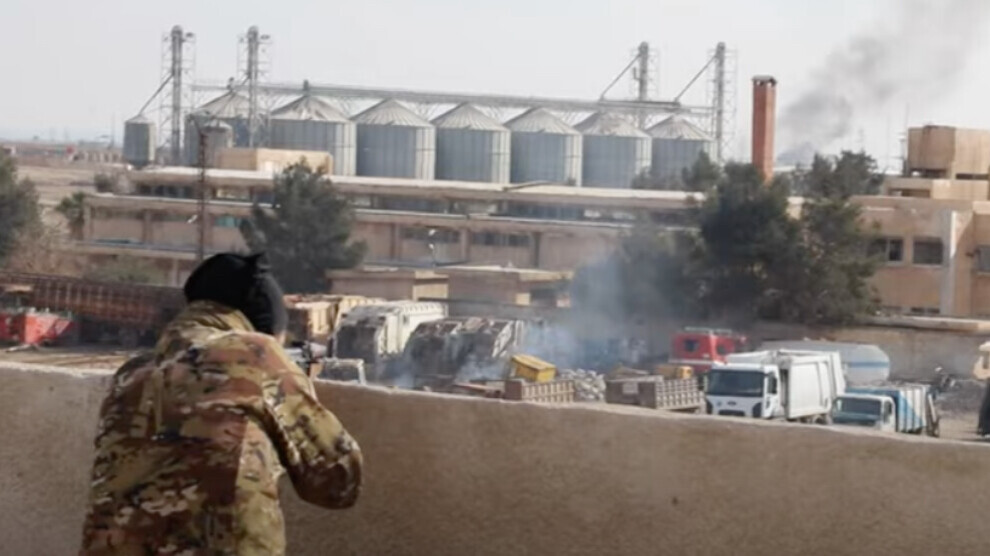 Late on January 20 evening, a coordinated mass breakout attempt took place from Hesekê's Sina detention centre in the Xiwêran (Ghweiran) neighborhood, where around 5,000 supporters and members of the terrorist organisation "Islamic State" are being held. The ISIS tried to storm the detention centre from the outside, while a riot broke out inside. The attack and uprising were thwarted by the Internal Security Forces. While heavy fighting then ensued, the attackers and some prisoners who had managed to break out fled to the nearby residential district of Zihûr (Al-Zohour).
The Syrian Democratic Forces (SDF), which had arrived in the evening to provide support, sealed off the neighbourhood and the area around Sina prison with a wide security corridor. After the attack, the SDF and Internal Security Forces maintained control around the prison. The SDF announced on Friday that 89 mercenaries who tried to escape from prison have been captured.
On the other hand, SDF reported that intra-fighting had erupted among ISIS prisoners inside the Ghweiran Prison in Hesekê city. Accordingly, a group of ISIS prisoners killed 7 members who tried to surrender to SDF forces.
"Early this morning (January 22, 2022), violent clashes between our forces and the terrorist attackers erupted in al-Sina'a -Geweran prison, al-Hasaka, during which our forces managed to retake several points on the northern side of the prison. The clashes resulted in neutralizing 22 terrorist attackers, capturing one terrorist, and confiscating a vehicle loaded with weapons and ammunition belonging to the terrorist attackers in addition to several explosive belts," said the SDF statement on Saturday.
According to the Rojava-based Hawar News Agency (ANHA), the Internal Security Forces and Syrian Democratic Forces continue their operation against ISIS cells. Fighting continues on the northern and southern sides of the prison.