A forest for internationalist martyrs of the Rojava Revolution
"With this forest we want to create a living monument that will flourish and take root like the ideals of the martyrs of the Rojava revolution."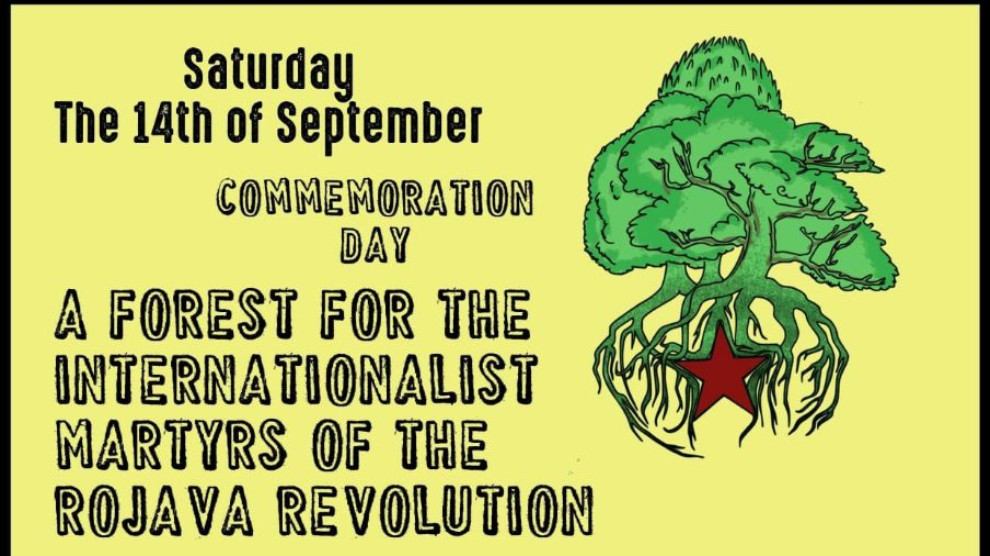 Activists will plant trees for a forest on Mont-Soleil (Mount of the Sun) in memory of the internationalist revolutionaries who lost their lives fighting in Rojava.
The statement by the activists reads as follows;
"At the heart of the Syrian civil war, the people of Rojava rose up and liberated their region from the barbarism of DAESH (ISIS). Thousands of young Kurds, Arabs, Armenians, Assyrians, Yazidis and Turkmen from the region fought up to put into practice Democratic Confederalism, a revolutionary system based on participatory democracy, women's liberation and social ecology.
In the spirit of the internationalist brigades that fought against fascism in Spain, hundreds of internationalists followed in the footsteps of the Swiss revolutionary Barbara Kistler and went to defend the Rojava revolution.
Dozens of them gave their lives in this struggle. Their death is an invaluable loss and entails collective responsibility. It is our duty to make known the historical struggle of these heroines and these heroes, the ideals for which they fought. In Kurdish it is said that martyrs do not die because they live in the eharts of those who pursue their dreams.
Because our comrades died defending a system that wants to restore the balance between humans and the environment, we want to honour them in a way that respects nature. From Rojava to Swiss Jura Heights, climate change is destroying our ecosystems. The forests of our region are being hit hard and it is essential to plant deep-rooted deciduous trees to preserve their biodiversity. We will plant this forest in a region that, at the end of the 19th century, saw the birth of the Jura Federation, a revolutionary and internationalist workers movement. In the fertile soil of this valley we now want to sow the seeds of the Rojava revolution. We will sow them on Mont-Soleil (in French, Mount of the Sun), whose name symbolizes for us the victory against the darkness of fascism.
With this forest we want to create a living monument that will flourish and take root like the ideals of the martyrs of the Rojava revolution."