'Womanly state of the mountain' by YJA-Star Commander's camera
The numerous photographs YJA-Star Commander Nuran Er, who was martyred last year in Amed, took throughout her life in the guerrilla have been published under the title "The Womanly State of the Mountain".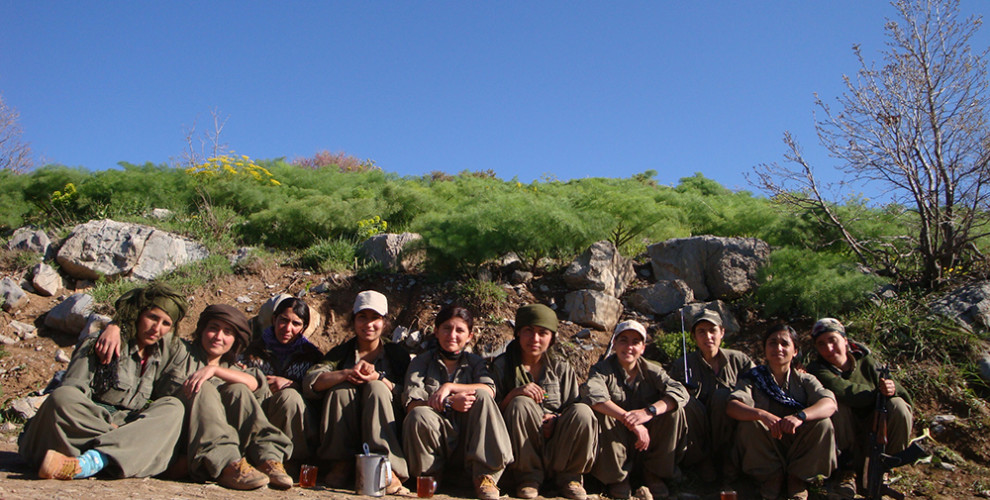 Star Free Women's Unit's (YJA-Star) official website published a collection of photographs by YJA-Star Commander Gülnaz Ege (Nuran Er) who lost her life in Amed last year under the title "The Womanly State of the Mountain".
Nuran Er had joined the PKK in 1994, and had been serving as a YJA-Star Commander at the time of her martyrdom. A portion of the photographs she took throughout the years of her life in the guerilla have been published on the YJA-Star website, and include many colorful stills.
IMMORTALIZED MANY IMAGES THROUGHOUT HER LIFE IN THE GUERRILLA
The subject of Commander Nuran Er's photography throughout her years in the guerilla vary a lot: From a droplet of water to life in the mountains, from guerilla women preparing for actions to cultural/drama activities, from the colorful mantles of nature to an ant watching its own shadow, she has immortalized many images.
Nuran Er joined the PKK from Istanbul in 1994. She lost her life in the aerial strike by the invading Turkish army in the Martyr Ferhat area in Amed on September 29, 2017.