Turkish attacks on Southern Kurdistan continue
The Turkish regime continues its genocidal attacks in various parts of Kurdistan.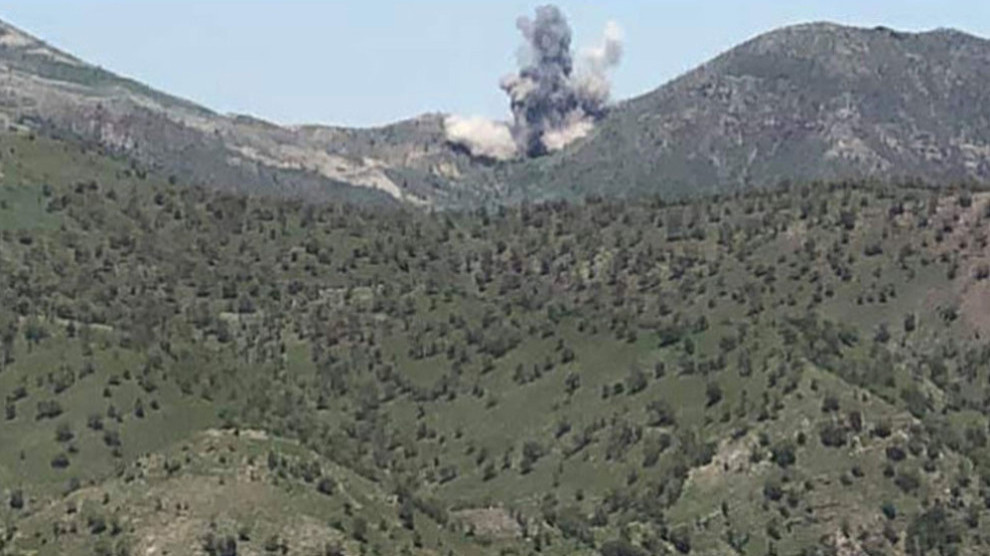 Turkish fighter jets have once again shelled the area of Sharbajar in the countryside of Sulaymaniyah city in Southern Kurdistan (Northern Iraq) on Friday.
According to reports, Turkish jets attacked the vicinity of the Qamish village at around 13:30 this afternoon.
Local sources report that the bombardment started a huge fire on Mount Qamish. The fire has not been taken under control yet.
A Turkish airstrike on the Kanimasi area in Sharbajar region killed 8 civilians, 6 of them from the same family, on June 26.
On August 4, unmanned aerial vehicles bombed the Jajolan and Kiwêreke plains 3 km to the village of Gelawe in Sherbajar region.