Protest in Paris against Turkey's invasion attacks
In Paris, the capital city of France, activists protested the Turkish state's attacks on southern Kurdistan and the KDP's collaboration with Turkey.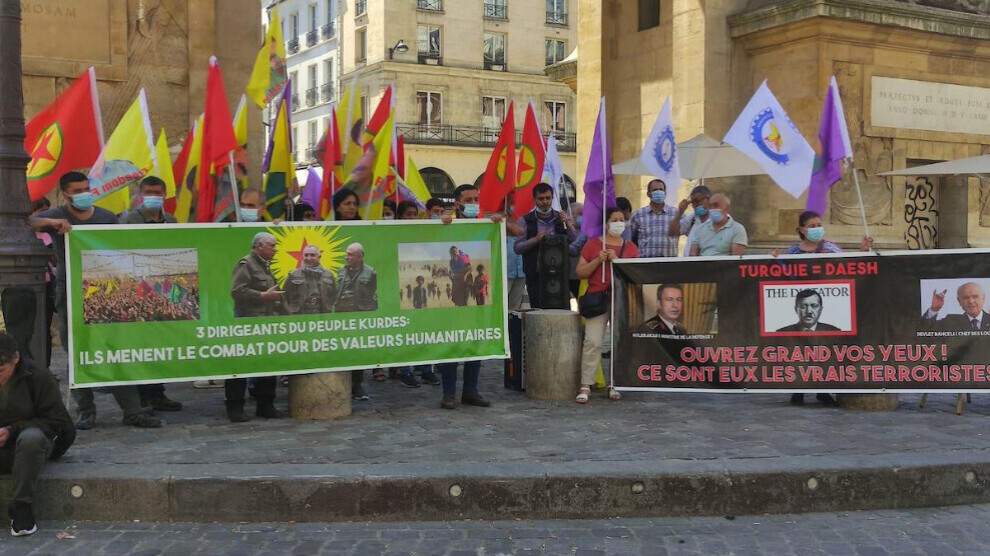 In Paris, a protest action led by Kurdish Community Center-France (CDK-F) and Kurdish Women's Movement in France (TJK-F) was held in front of the archway at Saint-Denis neighbourhood on Monday.
During the action, the activists displayed banners reading, "Three administrators of Kurdish Movement struggle for humanistic values" and "Keep your eyes open, true terrorists are these".
The crowd carried posters of the leader of Kurdish people Abdullah Öcalan and flags of TJK-F and frequently chanted French and Kurdish slogans such as, "Assassin Erdogan", "Political solution for Kurdistan", "Dictator Erdogan", "Bimre îxanet" (Down with betrayal) and "Freedom for Öcalan".
Co-chair of CDK-F, Necmettin Demiralp and representatives of ACTİT and FEDA made brief speeches and condemned Turkey's invasion attacks on southern Kurdistan and the collaborative stance of the KDP.