Swedish Foreign Minister to join gala for Rojava
Swedish Foreign Minister Ann Linde will attend the gala to be held on Sunday (24 November) in solidarity with Rojava in Stockholm.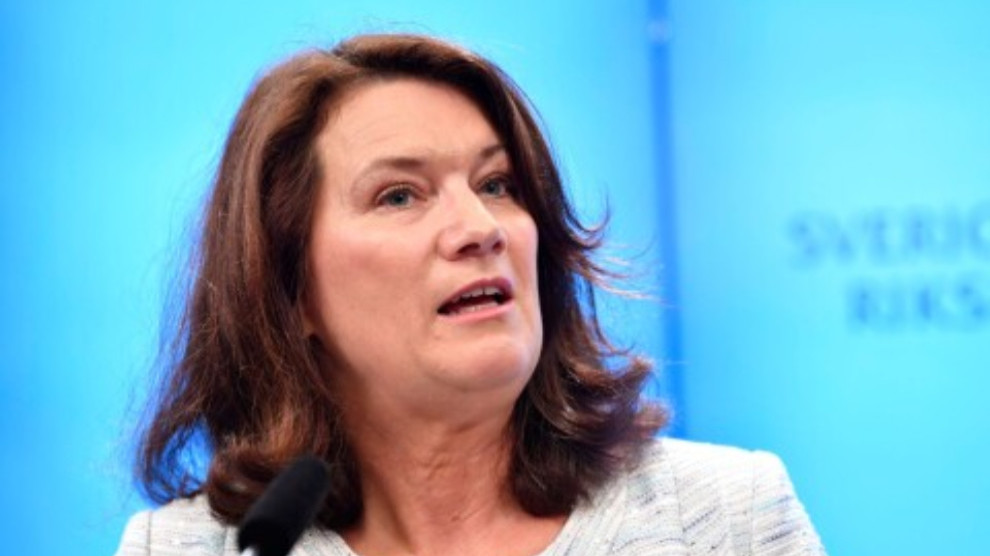 Swedish and Kurdistan organizations and political parties are preparing to hold a gala in the capital, Stockholm, to express solidarity with Rojava, which has been under Turkish attack since 9 October.
Swedish Foreign Minister Ann Linde, as well as Ilham Ehmed, co-chair of the Syria Democratic Council, will deliver a speech at the gala. All proceeds will go to Roja Sor to be sent to Rojava.
A large number of artists from Sweden and Kurdistan will join the gala to support the people of Rojava. Some of Sweden's best-known pop artists such as Zara Larsson, Benjamin Ingrosso and Ciwan Haco will be at the gala.
The gala, organised by Humanity For Change, will be held on Sunday, 24 November at 3 pm at the City Conference Center next to Norra Bantorget Square.
Reminding that Northern and Eastern Syria is under heavy attacks by the Turkish state and that hundreds of thousands of civilians have already been forced to leave their lands, the organizers of the gala called on Kurds and their friends to express their solidarity with Rojava and join the gala.