Strong blow against the Turkish troops targeting Zap
The Turkish army suffered a strong blow in the Zap region. 30 soldiers died during the clashes in Xeregol. 5 soldiers were killed in Gever, among them one lieutenant and two sergeants.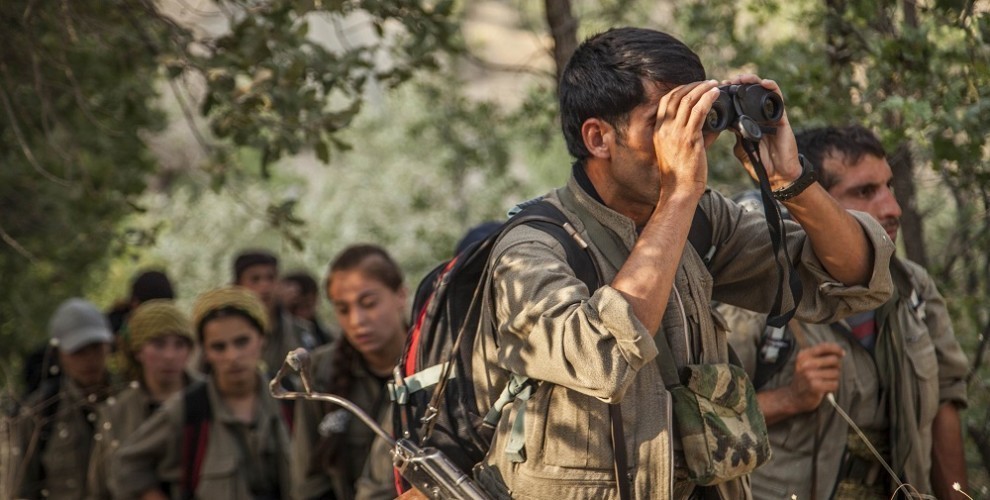 The Turkish army suffered a huge defeat during its Xeregol operation in the Zap region of the Medya Defense Zones. 30 Soldiers were killed during the clashes that began at midnight.
ANF correspondents covering the confrontation in the region reported the following;
"From yesterday evening into the night, the Turkish army heavily bombed the Xeregol region in the direction of Çukurca. At around 00.40 a.m. the Turkish army started to airdrop soldiers with Sikorsky Helicopters on the Xeregol hill. Still lasting heavy clashes began, when the guerrilla retaliated. Until now, about 30 soldiers were killed and plenty more were wounded."
The clashes and air strikes in the region continue.
ONE LIEUTENANT, TWO SEARGANTS AND TWO SOLDIERS KILLED IN GEVER
On the other hand, in the Yüksekova (Gever) district of Hakkari, 5 soldiers were killed, one of them being commander of the Esendere Town Battalion.
According to ANF sources in the region, commander of the Esendere Town Battalion, who carried the rank of lieutenant, was heading with a civil vehicle from Yüksekova to Esendere together with two sergeants and two soldiers when their vehicle hit a roadside IED on Thursday. Guerrillas reportedly used B-7 rockets during the explosion.
The Turkish operation and airstrikes that began following the action are still continuing.
SIX SOLDIERS KILLED IN BARZAN
Six soldiers were killed in an action which guerrillas hit the Turkish operational force in Koordine hill and Martyr Munzur area in Barzan region, Southern Kurdistan.
The HPG Press Centre will publish a statement concerning the operation and actions within the next hours.