Guerrilla resistance against Turkish invasion continues
Several assaults have been carried out by guerrillas against the Turkish invading forces in Metina, Heftanin and Avashin. The Turkish army has once again used chemical gas.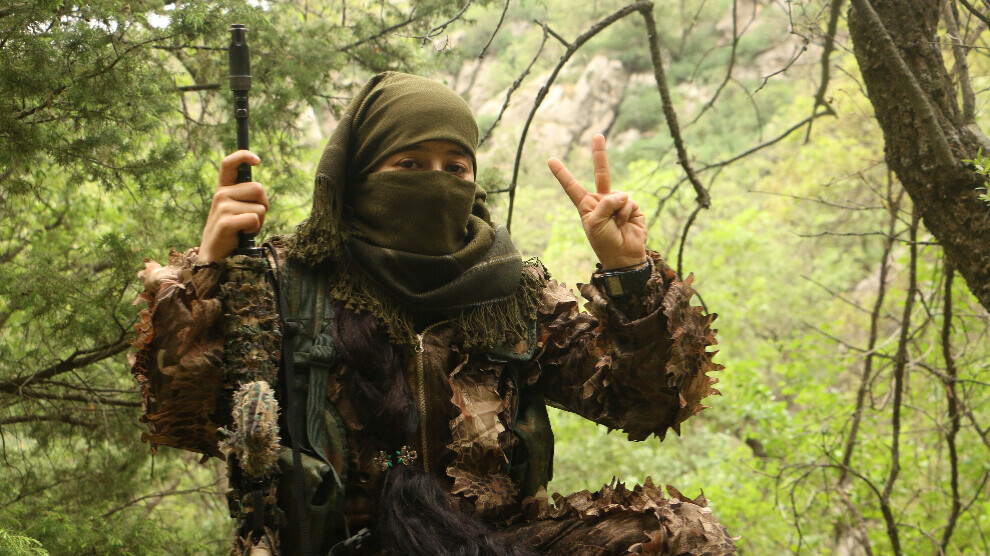 According to the press center of the People's Defense Forces (HGP), both the Turkish invasion of South Kurdistan and the guerrilla resistance continue in the Medya Defense Zones in southern Kurdistan (northern Iraq).
The Şehîd Delal Air Defense Forces again struck the occupation forces at Hill Zendûra in Metina on May 7. YJA-Star guerrillas carried out a sabotage operation against a Turkish army mobile unit at Hill Şehîd Berxwedan in Heftanin on May 6. The area was subsequently bombed by the army.
Several guerrilla actions took place in Avashin on Friday. A military unit on Hill Şehîd Munzur in the Mamreşo area was attacked with heavy weapons. In Aris-Faris, guerrillas hit Turkish positions with heavy weapons. Subsequently, the Avashin valley was bombed by the Turkish army.
In the evening, the tunnel system in Aris-Faris was massively bombed, and chemical gas were again used by Turkish forces. Guerrillas intervened from close range and forced the invading forces to withdraw from the caves with heavy losses. At nine o'clock on Saturday morning, chemical gas was used by the Turkish forces trying to get into the tunnel system. "Despite the Turkish army's vile and dirty war methods, our forces continue to deal heavy blows to the occupiers," HPG said.
According to HPG, the Turkish army bombed the areas of Gundê Hirorê, Zinarên Kêste and Gundê Kêste in Metina from 7 am to 7 pm on Friday. Another air strike targeted Hill Zendûra in Metina at 8 a.m. this morning. Turkish warplanes also bombed the Kunîşka area in the Zap region on May 7. The guerrillas suffered no casualties in the mentioned bombardments.