YPG/YPJ target war criminals in Afrin
YPG/YPJ fighters carried out actions against invaders during the past one week, killing many invaders.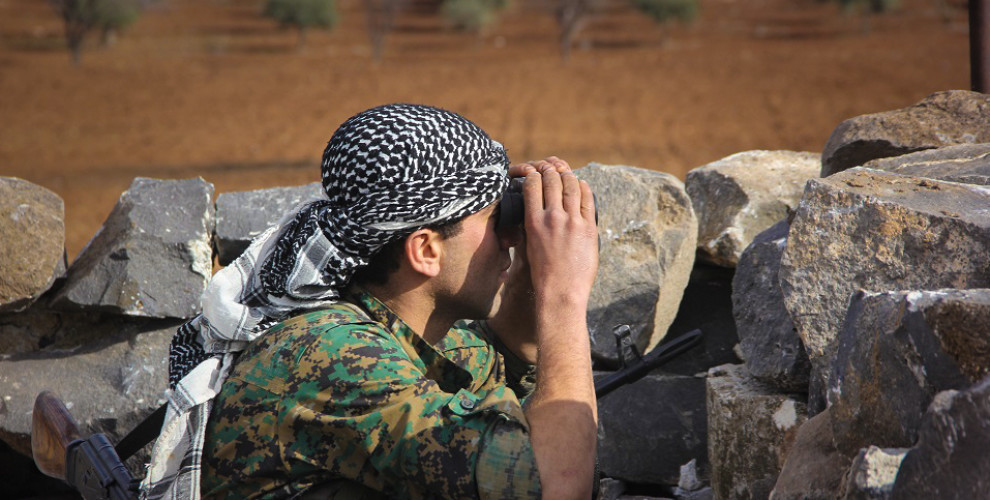 Fighters of the People's/Women's Defense Units /YPG(YPJ) have increased their actions against the Turkish invasion forces that are systematically committing war crimes against civilians since the launch of their invasion attacks on June 20.
Particularly targeting Turkish-backed mercenaries, YPG/YPJ fighters hit the invaders that kidnap, harass and mistreat civilians. Eight separate effective actions left many invaders neutralized.
In the evening of June 13, YPG/YPJ fighters targeted a car of the Firqat Hamza gangs in between Kîmarê and Beradê villages in Afrin's Sherawa district. The car was destroyed and 3 members of the gangs were killed as a result of this action, whose names are; Mustafa El Abdullah, Mihemed Xalid El Mahmud (Cebel Zawiye), Ehmed Ebu Cerrah, and who were confirmed to be involved in torture, abduction looting and other criminal acts in Afrin.
On June 14, YPG/YPJ fighters targeted a unit comprised of Turkish soldiers and allied mercenaries in Xalta village of Afrin. One military vehicle was destroyed in the action, leaving 12 members of invading forces dead, including a soldier. YPG/YPJ fighters destroyed an armored vehicle that attempted to intervene them in the wake of the action. While those in the armored vehicle died, the exact number of casualties couldn't be clarified.
According to Syrian Democratic Forces (SDF) figures, 2479 soldiers and mercenaries have been killed in Afrin since the launch of invasion attacks on June 20.