YPG fighters destroy military vehicle in Bilbile
YPG fighters destroyed a military vehicle of Turkish army with an anti-tank guided missile (ATGM) in Afrin's Bilbile district on Wednesday.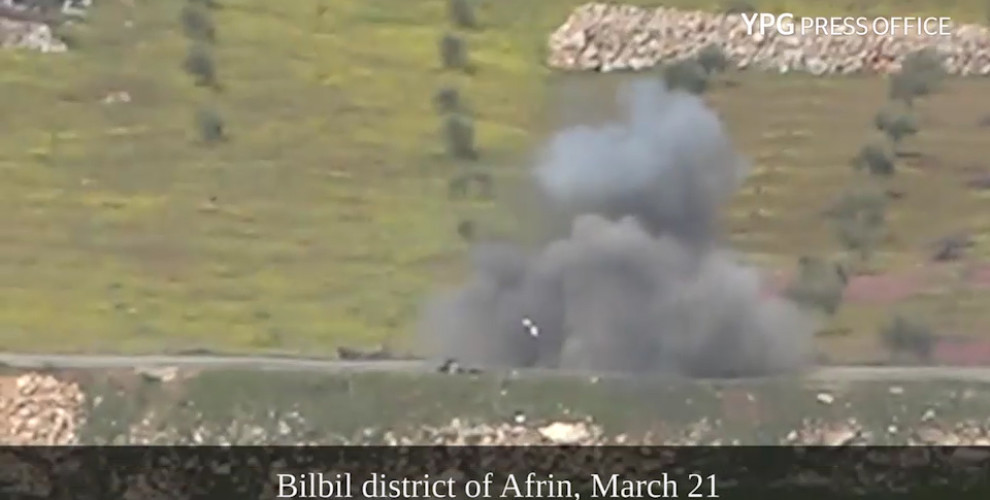 YPG Press Office released a footage of a Turkish military pickup truck being destroyed by YPG fighters with an ATGM.
Several soldiers were killed or wounded in the attack.