What is happening in Manbij?
The Turkish state has put Manbij back on the agenda as the June 24 elections draw near. The Turkish government frequently threatens invasion, and has announced that they have come to an agreement with the US for a roadmap.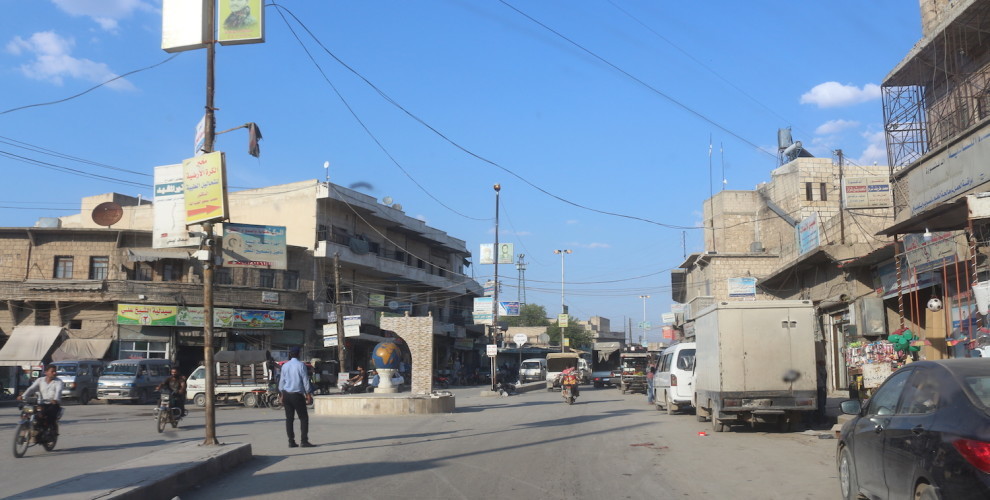 The commercial streets of Manbij have gained back their lively atmosphere. The shopkeepers are busy, the city's residents are shopping in peace. Ebdulrezaq Casim says he can't make sense of Turkey's threats, as he loads his wares to his car. Casim says: "I don't know, but I can't make sense of Turkey threatening us every five minutes."
Manbij was liberated some 2 years ago. The city, invaded by ISIS in 2014, was used as a center where several massacres were planned. Gangs in direct contact with Turkey would export their bloody plans to Europe from there. The Syrian Democratic Forces (SDF) launched an operation on June 1, 2016 and announced that they had liberated the city on August 12, some two months later.
The Turkish state launched an invasion operation against Afrin on January 20, and has since put Manbij in their crosshairs. As the June 24 elections draw near, the threats and statements increased. Turkish Foreign Minister Mevlüt Çavuşoğlu visited the US last week and announced that in a meeting with his counterpart Mike Pompeo, they came to an agreement for a roadmap on Manbij. The YPG also issued a statement and announced that they withdrew their forces serving as military advisors in Manbij. Right after that, the Manbij Miliary Council held a meeting and shared what has been happening with the public.
After some fast paced meetings, Military Council Spokesperson Shervan Derwish spoke to the ANF and pointed out that there is a fragile situation in the city right now.
"Right now, there is a fragile situation in Manbij. After the YPG military advisors withdrew, the Manbij Military Council was simplified," said Derwish and stressed that they are in dialogue with the coalition forces. Derwish added: "As the Manbij Military Council, our fundamental task is to ensure the peace and security of Manbij, to protect its borders, but Turkey is always looking to createa chaos. So we and our partners the Coalition Forces don't allow that. To create stability in Manbij, we are always in dialogue and we work together for Manbij."
City resident Ebdulrezaq doesn't want the climate of terror created by the Turkish state from Jarablus to Afrin to reach Manbij. Ebdulrezaq knows what is happening in Jarablus and Bab. These areas have turned into breeding grounds for theft, looting and crimes.
"We all know that the situation in Jarablus and Bab is bad," says Ebdulrezaq: "Nobody can sleep peacefully in their home. Looting and theft are rampant. Every few days armed groups clash with each other. We don't want Manbij to be like that.
Developments around Manbij will be clear in the next few days. Military Spokesperson Derwish says in a clear way that there won't be any changes in the city. Derwish stresses that they are the children of Manbij and that they know what is good for the city, and what hurts it.