TEV-DEM calls for action against Turkish occupation plans
TEV-DEM calls on the Iraqi central government to oppose Turkish attacks.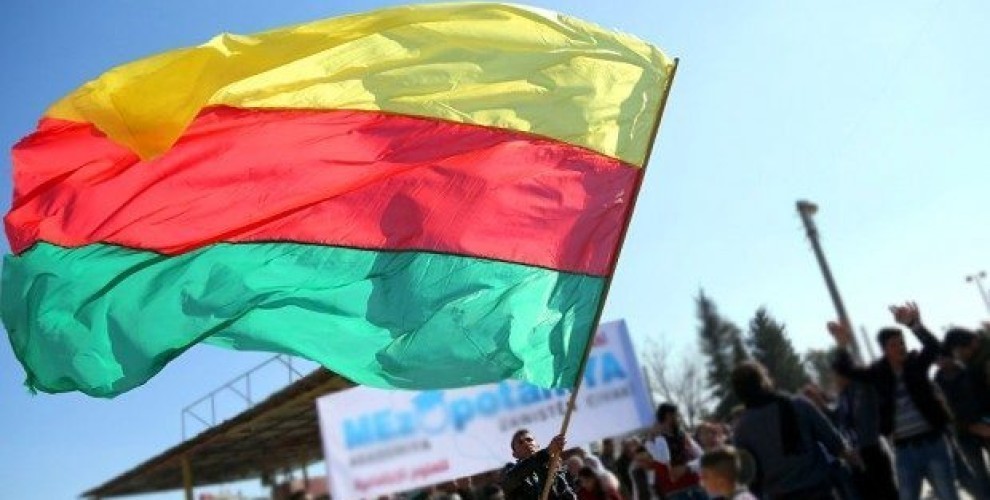 The TEV-DEM (Movement for a Democratic Society) Executive Council released a written statement about the occupation attacks carried out by the Turkish state on South Kurdistan, northern Iraq.
In the statement, TEV-DEM emphasised that all political and social organizations in South Kurdistan (Bashur) should act against the occupation attacks and called on the Iraqi government to oppose the attack.
Mercenary groups used in the attacks
The statement underlined that the Turkish state has used all mercenary groups, beginning with DAESH (ISIS), in its attempt to carry out its new Ottoman occupation policy. "Despite all the attacks by the mercenary groups, the Turkish state could not achieve its goals and has begun attacking the region before the world's eyes with its army and using NATO weapons".
Preventing a solution to be reached in Syria
The TEV-DEM statement added that the Turkish state wants to prevent a democratic solution to be reached in Syria, a solution based on the co-existence of the peoples. For this it insists on attacking Kurds and their achievements. And for this it has occupied and keeps attacking various regions of Northern Syria.
The statement also pointed out that the Turkish state is not limiting its attacks to Rojava and Northern Syria. The same attacks, said the statement, were carried out against the Kurdish people fighting for democracy and freedom in North Kurdistan. In these attacks, Turkey did not hesitate to use mercenary groups.
TEV-DEM added that actually Turkey is doing the job the DAESH couldn't do, and after Cizre, Nusaybin and Sur, now is attacking Qandil.
"At the same time, - continued the statement - Turkey wants to gain votes at the 24 June elections through threats and attacks on Qandil. Erdogan is spilling the blood of the peoples of Turkey to satisfy his own ambitions. Erdogan, who sacrificed many soldiers and commanders in Afrin for his own interests, wants to do the same in Qandil".
The statement continued: "The attack against Kurdistan and the PKK, is an attack on the peace and security of the region", because indeed the PKK presence is guarantee of security and the people trust it.
Call on South Kurdistan to organise
The statement ended with a call on all political and social parties and organizations in South Kurdistan, especially the PDK, PUK and Gorran. "They should stand up to the invasion attacks. The Iraqi central government must take the appropriate attitude against the occupation campaign by Erdogan".