Second Middle East Youth Conference to be held in Rojava
After the first conference in Amed, this year youth from the Middle East will meet in Rojava.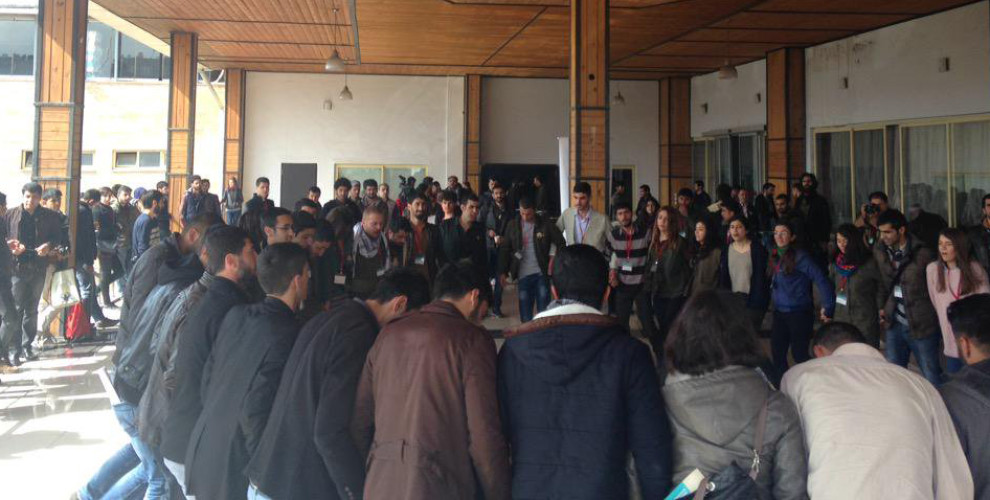 Youth organizations are preparing for the Second Middle East Youth Conference in Rojava.
Member of the conference preparation committee, Akif Mustefa, spoke to ANHA about the issues the meeting will address.
"The first conference was held in Amed, in North Kurdistan, in 2015. Representatives of youth organizations from Syria and Rojava attended", said Mustefa.
This year youth organisations have decided to make their conference in Rojava, because it is considered as a very important place when it comes to people's struggle for democracy.
Furthermore, to follow the implementation of the resolutions taken at the first conference, a coordination committee was established.
The first meeting of the coordination committee was held in Beirut, Lebanon and it saw the participation of members from Syria, Iraq, Turkey, Cyprus, Lebanon, Rojava and North Kurdistan.
Preparations for the second conference continue at a fast pace, said Mustefa, adding: "Within the scope of the preparation, we organised a big meeting Sulaymaniyah in South Kurdistan in May. It was underlined there that it was important to hold a second conference and once decided it would be held in Rojava, we set up the Preparatory Committee. This is made up of Kurds, Arabs, Syriacs, Armenian youth organizations. The committee is expected to announce its activities at a press conference in the very near future".
Mustefa said: "The aim of the conference is to make the youth more active in the solution of the Middle East crisis".
As the Middle East has turned into a crisis center, Mustefa pointed out that "young people are the forerunner of society and the most dynamic force. We will try to strengthen the role of youth for resolving existing problems and for liberating the Middle East from this current crisis and building a moral political society".
The other purpose of the conference is "to spread the democratic revolution of the peoples throughout the Middle East. We believe - said Mustefa - that the Democratic Nation system is not limited to Rojava alone, it can be extended to other parts of the Middle East and we will make sure this happens. This model represents the most appropriate solution for all the crises in the Middle East".
Akif Mustefa ended his remarks by calling on all revolutionary, socialist, communist, democratic youth organizations to "get together and work together to solve the Middle East crisis and build a democratic, moral political society in the Middle East".