Rojava Youth Union says no to Turkish invasion
The Youth organisation called on the international community to speak out.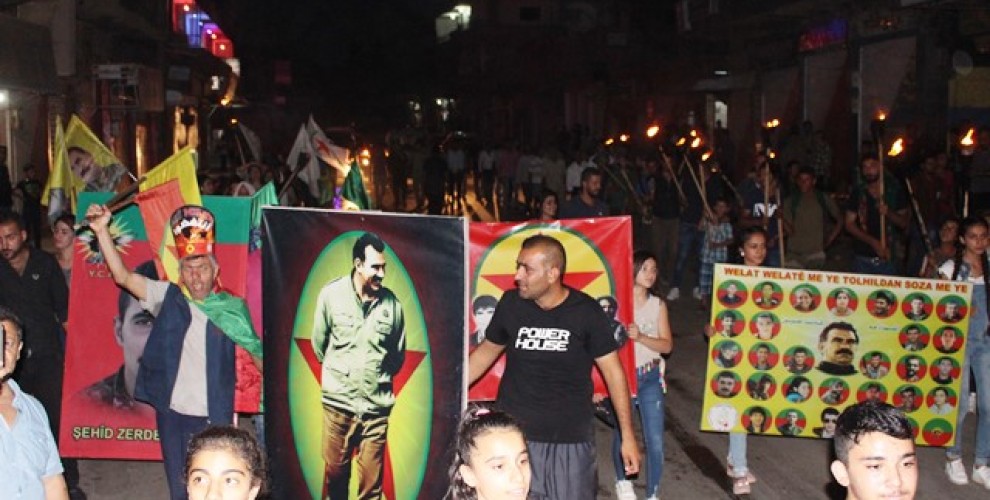 Dozens of members of the Rojava Youth Union (YCR) marched in Tirbespiyê on Wednesday night to protest against the attacks of the invading Turkish state.
The young people carried photographs of Kurdish People's Leader Abdullah Öcalan, as well as flags of the organisation.
The mass walked in the district centre chanting slogans like "We are ready to fight for Kurdistan", "No to the occupation by the Turkish state".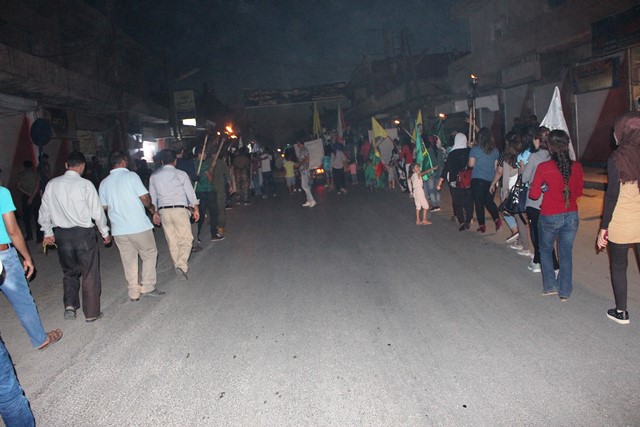 At the end of the march, member of the Youth Union in Tirbespiyê, Cangîr Kobanê, read a press statement.
"The Rojava Youth Union condemns the occupation of South Kurdistan carried out by the Turkish state. These attacks aim at breaking people's hope and prospectives of freedom".
The Youth also pointed out at the "silence of the international community which has led to the invasion by the Turkish state against all parts of Kurdistan. We are calling - said the statement - on the international community to fulfil their responsibility and act to halt the violations by the Turkish state".