People of Afrin: In defiance of the attacks, we are here!
On the 53rd day of the Turkish war of aggression, several thousand people moved to the Martyr Avesta Xabûr Cemetery to visit the graves of the militants who fell in the resistance of Afrin.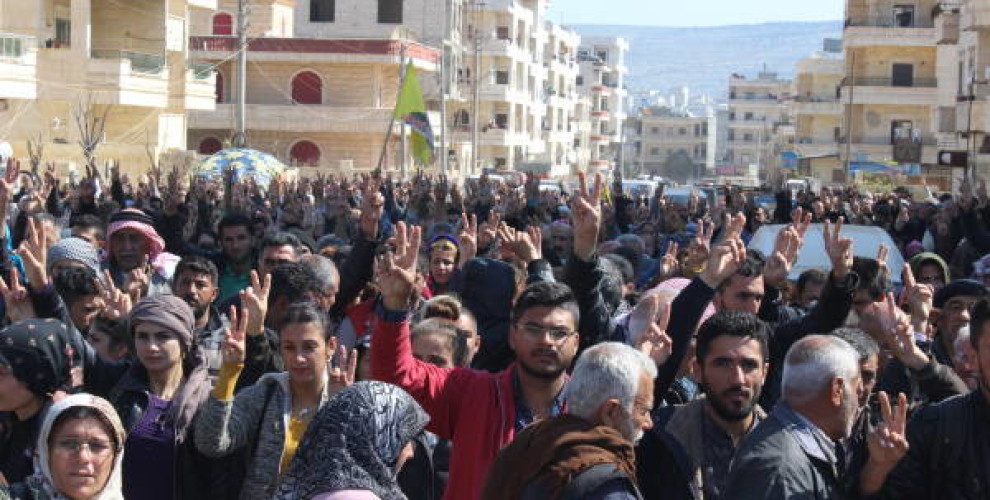 For 53 days already, the Turkish army, together with its IS, al-Nusra and al-Qaeda recruited jihadists, is conducting a brutal war of aggression against the civilian population of the northern Syrian canton of Afrin. In defiance of the artillery smashing into the outskirts of central Afrin, hardly anyone leaves the region. But on the contrary; there is only one sentence to be heard: "This is our land, we will stay!"
While the Turkish state and its media outlets are spreading false news claiming that the civilian population is being prevented from leaving the city, thousands of people gathered in front of the Avrîn hospital on Tuesday and moved to the Martyr Avesta Xabûr Cemetery.
With slogans like "Long live the resistance of Afrin", "The martyrs are immortal" and "Long live Apo", people reached the graveyard and visited the graves of the YPG / YPJ fighters, who lost their lives in the resistance of Efrîn. The women dressed in red, yellow, and green clothes prayed, and sang marching songs at the graves of the martyrs. Despite the Turkish fighter jets in the sky over Afrin, they repeatedly voiced their determination to stay in their homeland.
With the message "We stay here and will not leave our country", people ended their visit and returned to the city.