Operation Cizire Storm: SDF reach Syria-Iraq border
Syrian Democratic Forces (SDF) fighters reached Syria-Iraq border after recent clashes with ISIS gangs.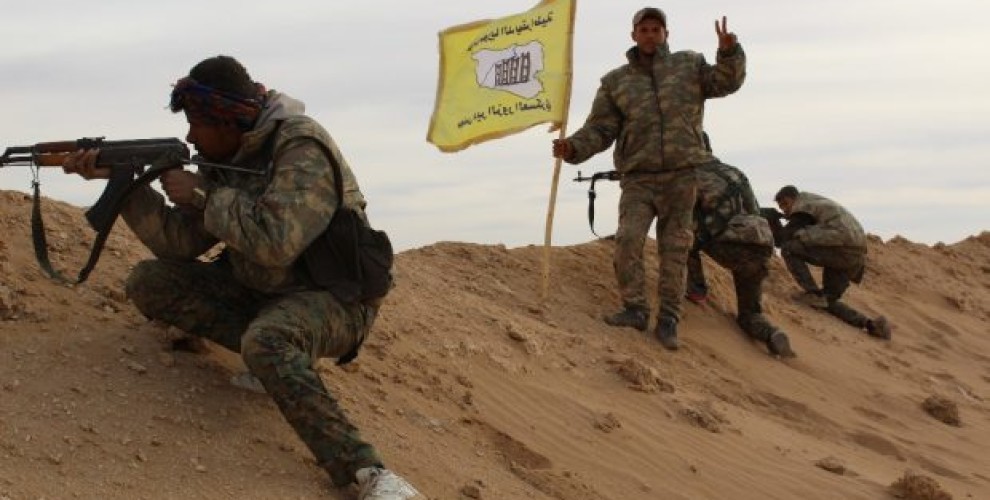 According to ANHA News Agency, SDF forces advanced from the north of Al Bukemal town and reached the border between Syria and Iraq after clashes with ISIS gangs.
Eleven ISIS members were killed during the clashes and SDF fighters seized an ISIS armoured vehicle.
SDF fighters advanced 40 kilometres in the past three days.