March against Turkish invasion in Manbij
The people of Manbij have taken to the streets against the Turkish state's threats of invasion.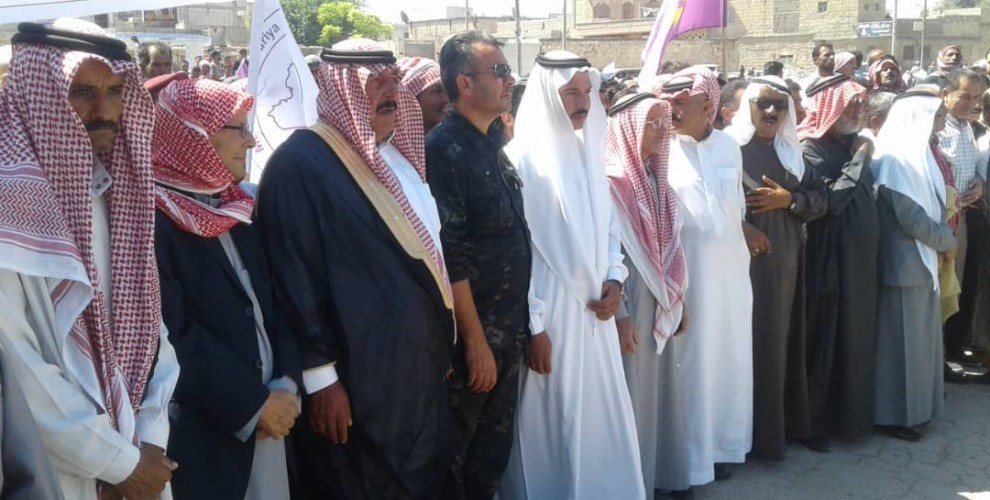 The city residents gathered in the Beta Crossroads to the south of the city and protested the deal between the US and the Turkish state.
Activists held up banners that read "The people of Manbij don't accept the US-Turkey deal" and "Manbij youth don't accept Ottoman invasion" and marched to the city center chanting, "Manbij Civilian Administration is the only representative of the will of the people".
Hundreds of city residents, representatives from the civilian administration and the military council and hundreds of others from Tabqa and Raqqa participated in the demonstration.