Kurz responds to Erdoğan: We are not afraid of your threats
Austrian Chancellor Sebastian Kurz spoke about Erdoğan's threats after the mosques under the AKP government were closed and imams deported to Turkey. Kurz said: "We are not afraid of your threats."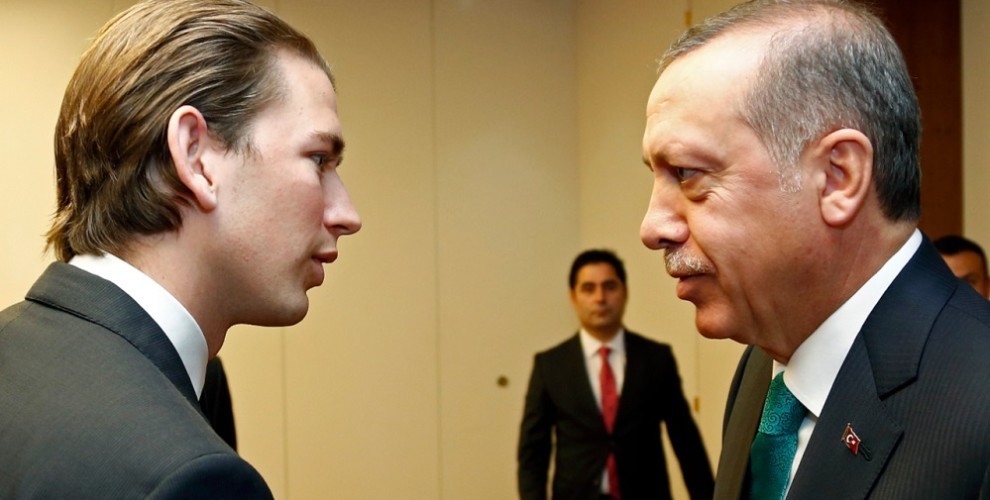 Austria had recently ruled to deport 60 imams and their families who had ties to the Turkish state, under the country's "combatting political Islam" policy. 7 mosques were closed down, and the Austrian government's decision came after children were put in army uniforms in these Turkish mosques.
Turkish President Erdoğan and AKP officials started to target Austrian Chancellor Sebastian Kurz after these rulings. AKP supporters posted death threats against Kurz on social media, but the Viennese government is resolute in upholding their decision.
Chancellor Kurz spoke about the threats from Ankara for the first time in the Kronen Talk program by the Kronen Zeitung newspaper and said, "Austria is not afraid of Ankara's threats. We will not change our line for these threats." Kurz added that the previous social democratic government turned a blind eye to the extensions of the Turkish state, "but we won't make the same mistakes."
"MONEY FLOW TO ANKARA MUST STOP"
Kurz said foreign-backed mosques were tolerated before: "We have ended the process of mosques receiving money from abroad. We are trying to put a stop to complaints about mosques. Our government is currently checking up all mosques."
Austria's conservative leader Kurz, who is vehemently opposed to Turkey's membership to the EU, continued: "We say no to membership, but yes to working together. And, we don't want hundreds of millions of Euros to flow to Ankara under EU support."
Chancellor Kurz harshly criticized the Erdoğan regime's human rights violations: "Erdoğan has put tens of thousands of people in prison, it can't go on like this. We are absolutely not on the side of war or conflict."
Kurz had previously protested children being dressed in military uniforms in mosques of ATİB, the Turkish state's religious affairs institution in Austria, and said, "This has no place in Austria, we will never tolerate such things." Meanwhile Erdoğan had used the crisis with Vienna as campaign material and called on Kurz in his election rallies as, "Your amateurish attitude could cost you a lot. You must know that closing a mosque in Austria and deporting religious men would start the battle of the cross and the crescent again, for which you will be responsible."