Invasion forces in Afrin attack Sherawa's villages
The invading Turkish army and their allied gangs continue their inhumane practices in the villages of Afrin's Sherawa district. The gangs attacking villages abducted civilians from the Kimare, and 25 civilians abducted from the Birc Heyder were identified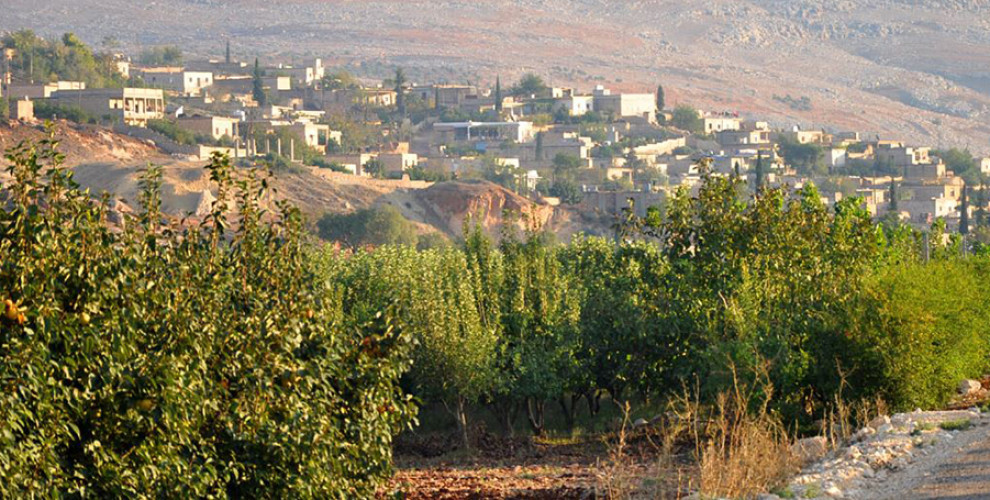 The invading Turkish army and their gangs are torturing the people in the Sherawa district's villages. After attacks against the Birc Heyder and Birc Ebdalo villages, the gangs attacked the Kimare village with help from drones.
Sources from the region say the names of the 25 abducted civilians from the Birc Heyder village are: Seydo Ali Süleyman Kele Xeyrî (30), Ebdulheyî Zekeriya Hesen (25), Adem Ali Hesen (16), Ehmed Mihemed Süleyman (18), Egîd Reşîd Hesen (26), Ehmed Reşîd Hesen (22), Mihemed Hesen Nasro (53), Basil Ednan Mihemed Ali (22), Ali Zekeriya, Yehiya Zekerikya, İsa Mihemed, Mihemed Kele Xeyrî, Basil Kele Xeyrî, Xêro Kele Xeyrî, Süleyman Nasro Hesen, Ferîd Hemo Süleyman, Mihemed Süleyman, Süleyman Ehmed, Xêro Mihemed, Xeyaz Xalil, Nureddin Mihemed, Adem Elo, Mihemed Süleyman Kelek Xêr and brothers Egîd Reşîd and Mihemed Reşit.
Meanwhile, the civilians abducted from the Birc Ebdalo village are: Xalid Mihemed Qês, Kamîran Mihemed Qês and Mihemed Reşîd Zeyno.
ATTACKING DISTRICT'S VILLAGES WITH MILITARY VEHICLES
According to information provided by a local source to ANHA, the invading Turkish army attacked the villages under support from armored vehicles and scout planes.
Another source in the Kimare village said the invading Turkish army attacked the village and the civilian named Murad Hesen who had been abducted by the Turkish army before was abducted once again.
Local sources say that the invading Turkish army and their allied gangs took the abducted civilians to dungeons in the Basute and Xezawiye villages where they are being subjected to immense torture.