Invaders set fields on fire in Afrin
The invading forces in Afrin have set the fields of local people on fire.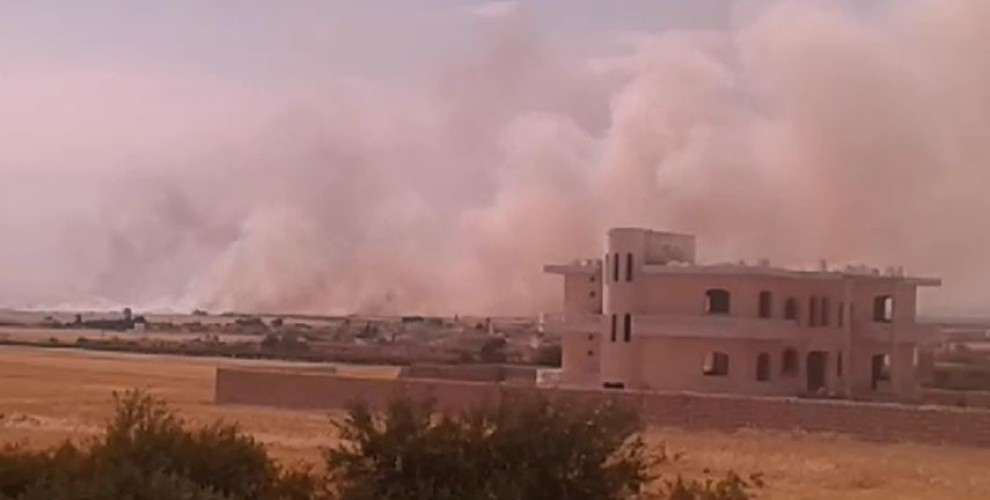 Local sources report that the invading Turkish troops and allied jihadist mercenaries have set fire to the barley and wheat fields in Sherawa district of Afrin.
Footage obtained by Hawar News Agency (ANHA) from local sources show the fields on fire.
Since their invasion of Afrin, Turkish forces and mercenaries are not allowing the people to approach their fields. They also confiscate the agricultural products and send them to Turkey.