Footage from guerrilla action against Turkish troops in Lelikan
ANF obtained footage from the action carried out by guerrillas against the invading Turkish army in Bradost, southern Kurdistan on Monday.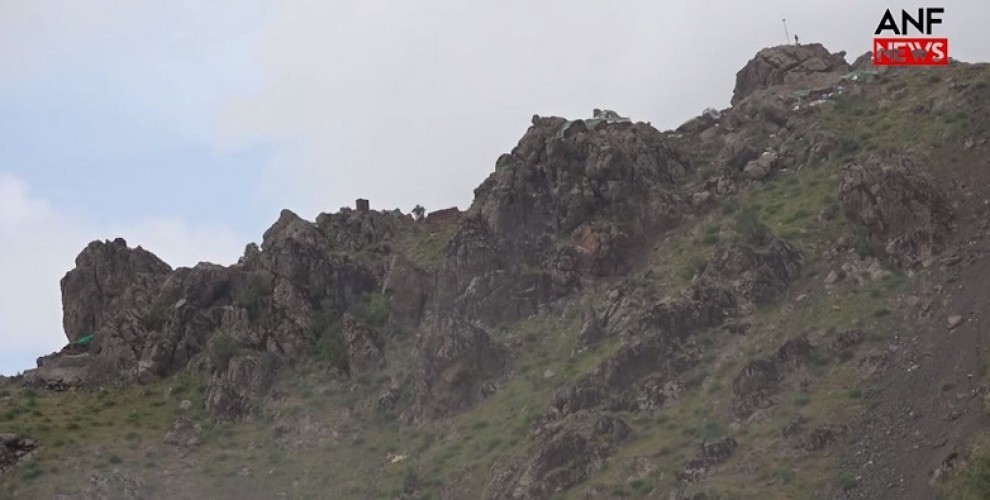 Guerrillas of the People's Defense Forces (HPG) carried out a large scale action against the invading Turkish troops stationed at Hill Lelikan in Bradost region, northern Iraq at 15:00 on May 21.
According to the related statement of HPG Press Office, guerrillas put the hill under intense fire from 7 sides and hit the hill at close range, as a result of which 13 emplacements and 5 shelters of the Turkish forces were completely destroyed.
23 soldiers of the Turkish army were identified killed and many others wounded in this action, after which Turkish forces transported the dead and wounded soldiers by several vehicles to the surroundings of Lelikan village.
Turkish warplanes and Cobra type helicopters shelled the Lelikan area at the night of May 22.