An antiquarian in Amude
Elî Ehmed learned to be an antiquarian from his father.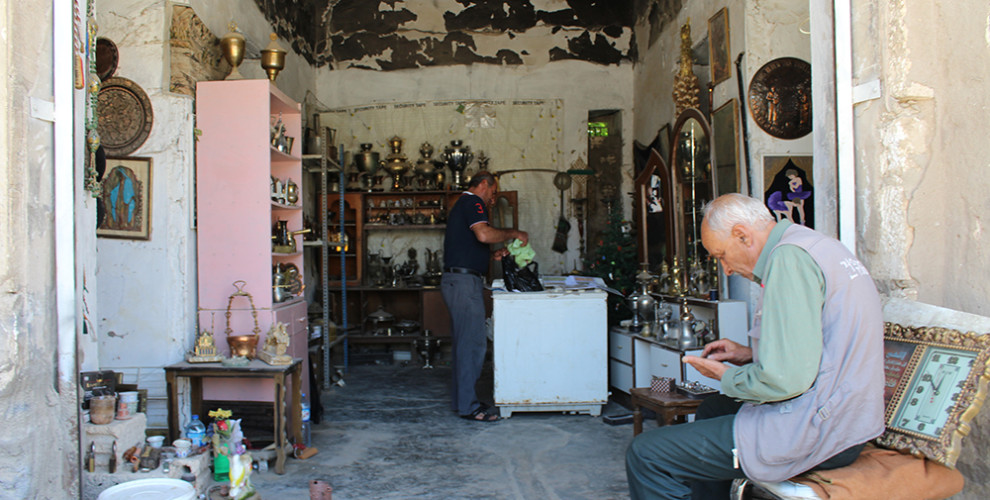 Elî Ehmed, 48, from Amude, collects antique objects and with those makes both a living and a maintains a family tradition alive. Indeed, he learned his passion for antics from his father who was also an antiquarian.
His aim is to keep up the love for antics among the young generation.
The material collected by Elî Ehmed, who has started his antique collection business since 199, is said to be between 100 and 200 years old.
Ehmed has been doing this since the age of 11.
He loves his work so much that wherever he spots a piece of antique he picks it up and tries to acquire it.
Ehmed does not keep for himself the antique artifacts he collects though. In 2009, he opened his shop, offering his antics to the people of Amude.
He said that he wants to preserve antique goods and protect the common heritage of the people.
Ehmed is making room in his shop for antique rosaries, local clothes, musical instruments and other objects that the people of the region have been using for many years.