Afrin resident crosses into Shehba due to invaders' atrocities
The invading Turkish army and their allied gangs increase their atrocious practices every day. Afrin residents can't tolerate the atrocities and are leaving the city to cross into Shehba.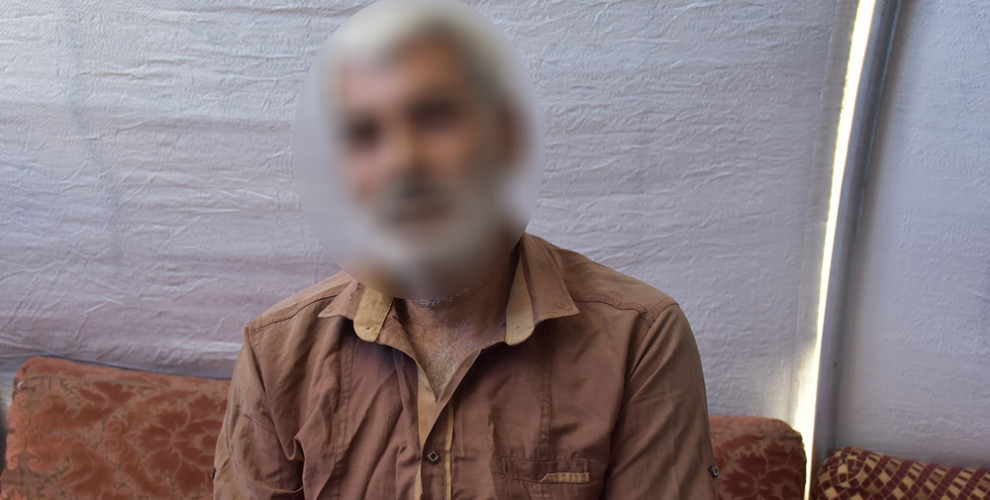 The invading Turkish army and their allied gangs continue and increase their many inhumane practices against civilians like massacres, abductions, looting, theft and arson of cultivated land.
The people who stayed in Afrin are now migrating to Shehba to keep their dignity and avoid terrorism and inhumane practices. According to families arriving in Shehba, life in the camps is hard, but it's harder to live under the atrocities committed by gangs.
L.F., one of the thousands of Afrin residents who fled the invaders' tyranny, spoke to ANHA about their experience and how they got out of Afrin.
50-year-old L.F. arrived in the Resistance of the Age Camp 3 days ago: "Following the Turkish state attacks and the invasion of Afrin, we left and settled in the Shehba region. We stayed there for 45 days, but later returned to Afrin because we are loyal to our lands, and we believed the Turkish state's fraudulent claims.
After we returned, we saw that nothing was like we thought. Afrin had been looted and was in ruins. All houses and shops had been pillaged by Turkish soldiers and their gangs. When I arrived at my house, I saw that my generator and my tractor had been stolen. The claims that Afrin is better than before is a lie. The truth is, after the invasion, life in Afrin has become hell."
L.F. said the laws the Turkish state has imposed upon the locals are intolerable, people can't go to their fields to work without permission and that permission is frequently denied: "You have to get permission even to visit relatives in a nearby village. Turkish invaders are forcing inhumane bans on the people of Afrin."
L.F. continued to say the Turkish soldiers and their gangs frequently raided their home and that his money and property were also stolen.
L.F. said he can't accept the hellish life in Afrin, that he felt like a stranger on his own lands and so he decided to leave: "We left Afrin to resist until Afrin is free and to live a dignified life. After two days on the road, me and my wife reached Shehba. Now we live in the Resistance of the Age Camp with our son."
L.F. said the Turkish state's claims about Afrin should not fool anyone and stressed that they will resist until they are free from terror.