50 fighters join the ranks of Jaysh al-Thuwar
50 more fighters completed military training and joined the ranks of Jaysh al-Thuwar (Army of Revolutionaries).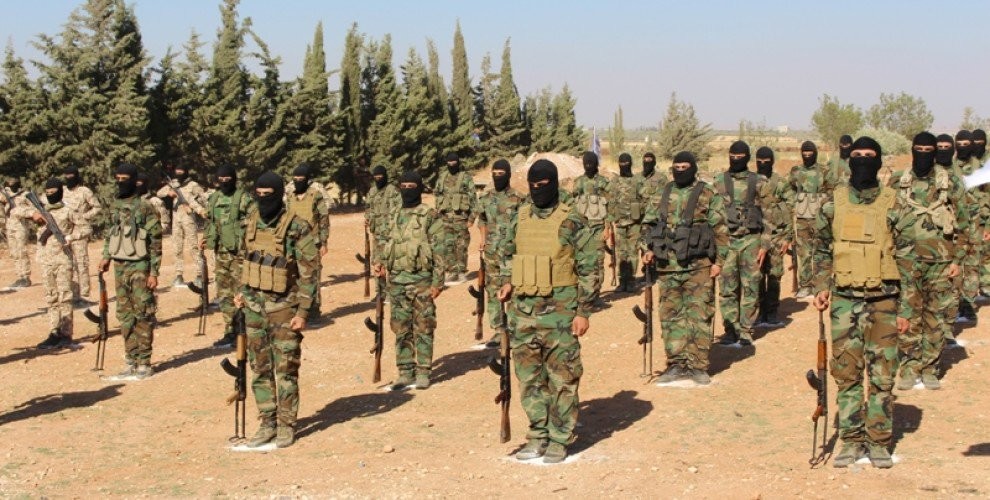 The ranks of Army of Revolutionaries (Jaysh al-Thuwar) keep growing amidst attacks of the occupying Turkish army and affiliated gangs on liberated Shehba regions. 50 recruits have completed a Training Cycle of two months at the Martyr Neyim El Sheihk Academy today.
The Training Cycle ended with a military ceremony which was attended by commanders of Jaysh al-Thuwar, Al-Akrad Brigade, Liwa Mewakhir Humis, Shahba Asayish Forces, Al-Ashayar Forces and dozens of fighters.
Fighters of the Jaysh al-Thuwar opened the ceremony with a military salute, whereafter Jaysh al-Thuwar commanders Ebdilqadir Sherad, Dilşêr Idlib and Syrian Democratic National Alliance member Ehmed al-Erec held speeches.
The speakers called attention the attacks on Shehba region and stated that the local fighters are able to protect their own region.
The military ceremony ended with halay dances, whereafter the fighters were positioned in the defense lines of the Army of Revolutionaries for the protection of the region.