Police attacked HDP people, injured MP Tosun in Amed
Demonstrations promoted by the HDP are facing never-ending repression and attacks by the Turkish regime forces.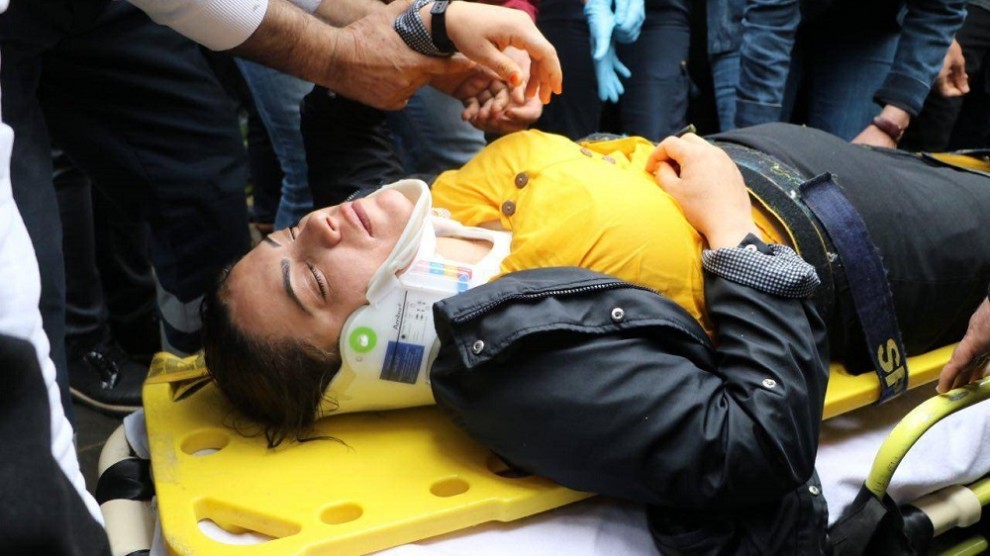 Peoples' Democratic Party (HDP) Amed branch organized a press conference at the Koşuyolu Park in the central Bağlar district in protest at the isolation of Abdullah Öcalan and the Turkish Supreme Board of Elections (YSK) decision preventing HDP co-mayor elects from taking office in the municipalities they won on March 31 local elections.
Police blockaded the park with armored vehicles and attacked the HDP deputies, co-mayors and the people that had gathered at the scene.
HDP MP for Amed, Remziye Tosun, was injured as result of the crackdown with water cannons and was later taken to a hospital.