Library in Italy named after YPG Italian fighter Lorenzo Orsetti
A library in the city of Berceto was named after YPG internationalist fighter Lorenzo Orsetti (Tekoşer Piling).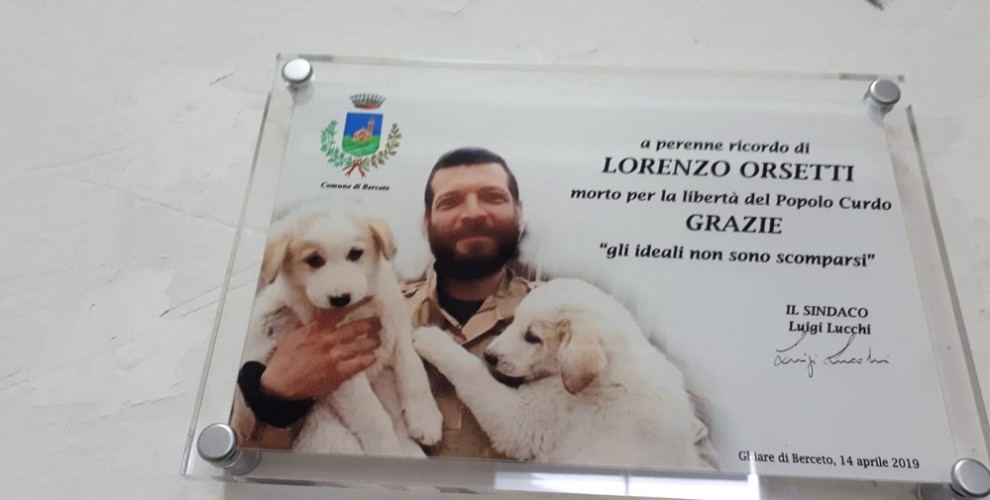 The name of internationalist fighter Lorenzo Orsetti who was martyred in the war against ISIS serving in the ranks of YPG was given to the library opened in the train station of Berceto, near Parma.
The mayor and council of the city of Berceto, near Parma, named the library opened at the train station after Lorenzo Orsetti (Tekoşer Piling), who was martyred during the war in Rojava against ISIS.
Many people attended the opened ceremony. Berceto mayor Luigi Lucchi delivered the opening speech followed by comments by Italian Partizsan Association Parma President Aldo Montermini, YPG ex-fighter Claudio Locatelli and Parma Kurdistan Network Serkan Xozatli and Nelly Bocchi.
In his speech, Mayor Luigi Lucchi reminded that in the past, over 59,000 Italian internationalists went to fight fascism and dictator Franco in Spain. He added that Orsetti followed the steps of those internationalists who fought for freedom.
Other speakers also reminded the struggle of the Kurdish people and drew attention to the ongoing hunger strike demanding the end of isolation of Kurdish People's Leader Abdullah Öcalan.
The opening ended with the singing of partisan songs.