Balance in clashes between the Turkish army and gangs in Afrin
The balance is emerging in the elimination operation the Turkish army and their allied gangs launched against some groups in Afrin.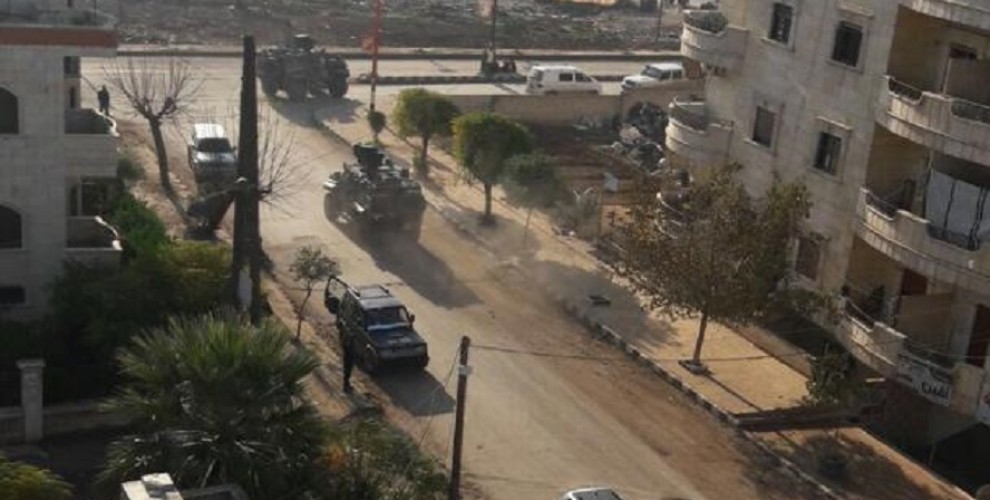 The operation Turkish special forces and the so-called national army launched against the Ahrar al-Sharqiyya gang group ended today after clashes.
The operation and the clashes had emerged because of disagreements in the looting of the olives. The Turkish state had given time to the commanders of Ahrar al-Sharqiyya to withdraw from Idlib with their weapons.
Some of the Ahrar al-Sharqiyya gangs surrendered today, and some were sent to Idlib to Al Nusra along with their weapons.
THE BALANCE
The balance of yesterday's clashes are as follows:
3 dead and 1 wounded from Turkish special forces
8 dead and 11 wounded from Ahrar al-Sharqiyya
1 dead from Jabhat al-Shamiyya
4 dead, 7 wounded and 6 captured from the Hamza Brigades
The clashes have since died down, but the "curfew" in Afrin continues.
Local sources say the Karama school in Afrin was also exploded during clashes.
There are reports that 1 child was wounded.