Afrin Culture and Art Movement opened first centre
Named after HDP Martyr Mervan, the centre is the first of its kind opened by the Afrin Culture and Art Movement in Shehba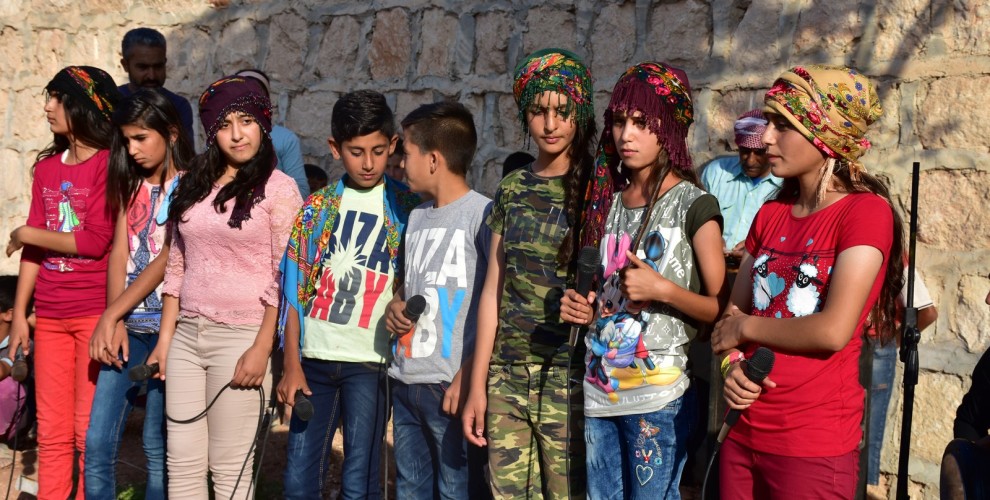 The Martyr Mervan centre opened on Tuesday in the village of Babnis, Fafin. It is the first centre by the Afrin Cultural and Art Movement, in the Serdem and Berxwedan camps. 
Tens of village residents and members of the Culture and Arts Movement attended the opening ceremony. 
Speaking at the event, Babnis Village Council co-chair, Fikret, emphasized the importance of defending the culture. 
"Culture is the identity of the people. Afrin Epochal Resistance will continue thanks to the spirit of the people of Afrin".
Ehmed Resho, one of the officials of the Martyr Mervan Culture and Art Center, expressed the importance of defending Afrin culture and art.
After the speeches, the Berxwedan Camp group and the Babnis Village theater group performed the plays they had prepared for the audience. 
The opening ribbon was cut by HPG Martyr Mervan's mother.