YPJ: Rojava Revolution became an inspiration for all women
In a statement issued on the occasion of the anniversary of the Rojava Revolution, YPJ General Command said; "The revolution has become an inspiration for the freedom of all women worldwide".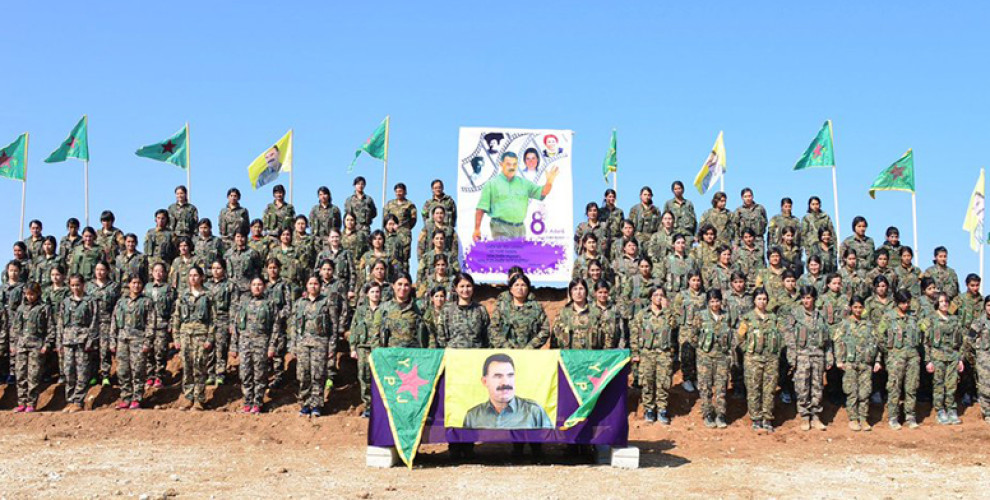 The General Command of Women's Defense Units (Yekîneyên Parastina Jin, YPJ) issued a statement on the anniversary of the July 19 Rojava revolution.
Full text of the statement by YPJ General Command is as follows;
"We congratulate the revolution of July 19 first and foremost for Kurdish People's Leader Abdullah Öcalan, the peoples of northern Syria and the Middle East, the women who fell in the defence of human and social ethics Warşîn, Jiyan, Jînda, Xebat, Devrîm, Seydo, Helîn, Ronahî, Azadî, Ruksen, Özgür, Rojda, Evîn, Zozan, Bermal, Gulan, Nalîn, Avêsta, Barîn and all the thousands of other heroic fighters.
Rojava revolution started under the leadership of women and is getting stronger every day. The struggle of Kurdish women undoubtedly has a historical tradition. Starting with Besê, Zarîfe, Bêrîvan and Sara, the Kurdish women's fight continues today with Nalîn, Şervîn, Rêvan and Avesta.
The Rojava revolution led by Kurdish women has expanded with the participation of Arab, Syriac, Turkmen, and other peoples and religions, becoming an inspiration for freedom for all women around the world.
With the revolution, women have gained a place and proved their self-power in not only military sense, but also in the political, ideological, philosophical and all other spheres of life. That's why the Rojava revolution is a women's revolution.
International forces sought to choke the Rojava revolution through ISIS attacks but they got choked themselves. These attacks continued with the occupation of Afrin, but the Resistance of the Age mounted there has proved that the fire of freedom can never be extinguished.
On this basis, we promise all our peoples to increase resistance and continue on the path of our fallen ones. Our fight will continue until we announce the good news of the liberation of Afrin and guarantee the security of entire Northern Syria."