Young Saharawi killed by Moroccan police at football celebration
Saharawi celebrating Algeria football team victory in the Africa Cup killed and wounded by Moroccan police.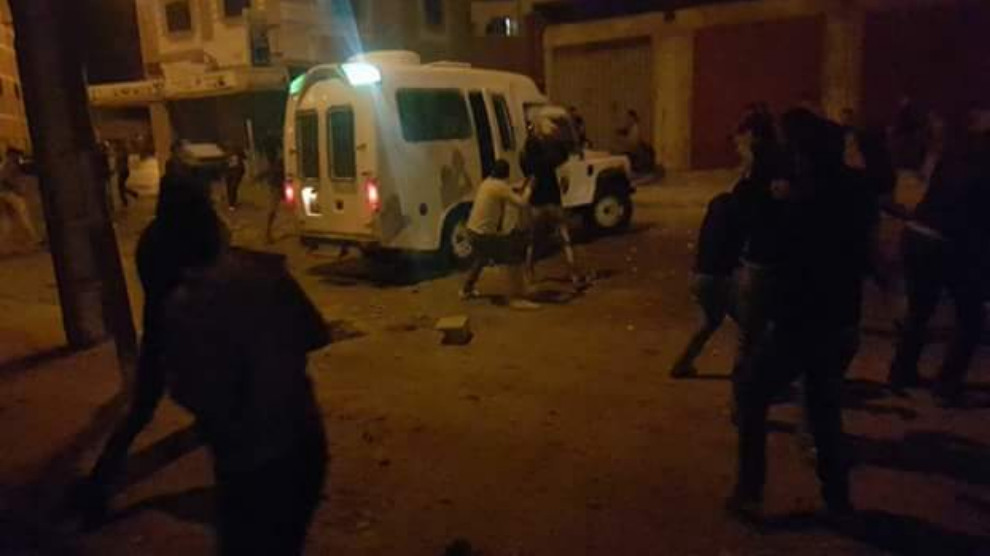 As reported by Equipo-Media, on Friday 19, the Moroccan police supported by "auxiliary" forces, paramilitaries formed by Moroccan settlers, repressed with extreme harshness the spontaneous manifestations of jubilation by the Saharawi population in the capital of Western Sahara, El Aaiún, when Algeria won the final of the Africa Cup soccer against Senegal.
As a result of the police action, a young girl Sabah al-Anghorni, 23, died while two others were seriously injured, being hit by a car, driven by a policeman, who at large speed run over the crowd celebrating the victory.
According to the same source, dozens of people were arrested, without knowing their whereabouts. In the early hours of the morning military reinforcement arrived to the city occupying its central areas.
The reaction of celebration for the Algerian victory in the football final was interpreted by authorities as a rejection of the Moroccan occupation.
Western Sahara, a former Spanish colony, was occupied by the armed forces of Morocco in 1976, and followed by a long war between the occupying and effective forces of the Polisario Front, until a ceasefire was called in the early 1990s , to enable the holding of a referendum on its independence, under the supervision of the UN. The referendum has not been held, however due to the position of the Government of Morocco.
Some two hundred thousand Saharawis live in precarious conditions in refugee camps, in the area between southern Algeria and the Sahara desert, where the authorities of the proclaimed Democratic Saharawi Arab Republic (RASD), run as legitimate authority of Western Sahara having been recognised both by the African Union and by numerous countries.