Yarmouk neighborhood of Raqqa liberated, 500 civilians rescued
The Yarmouk neighborhood of Raqqa has been liberated and 28 ISIS members have been killed in various clashes throughout the city. Special units also rescued over 500 civilians.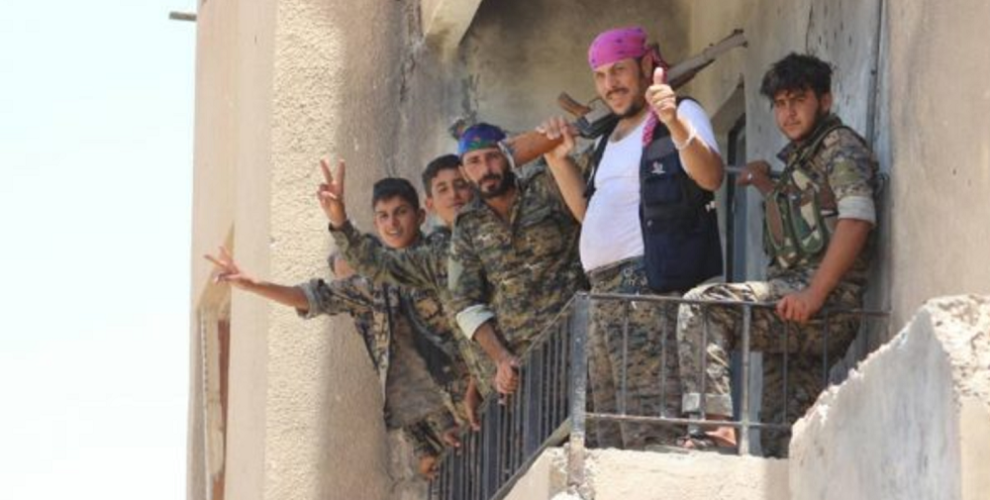 SDF fighters have been advancing in the eastern and western fronts of the Raqqa city since last night. Following clashes, Yarmouk neighborhood to the west of the city was liberated. 16 ISIS members were killed and 7 bodies were retrieved by the fighters, while two bomb laden vehicles have been destroyed.
In Old Town Raqqa, there are intense clashes around the historic Etîq Mosque. 8 gang members, including two assassins, were killed and a DShK mounted vehicle was destroyed.
In clashes in Rawda neighborhood to the north east of Raqqa, 4 gang members were killed.
Meanwhile SDF's special units rescued more than 500 civilians from Tayar and Diriyah neighborhoods under siege of the gangs. 50 civilians were rescued from Old Town Raqqa.
Clashes continue in various neighborhoods, while the International Coalition aircrafts drop bombs on ISIS gangs' positions.