Why did Erdoğan go to Britain?
Erdoğan's visit to Britain took place when the economic and political crisis in Turkey is deepening.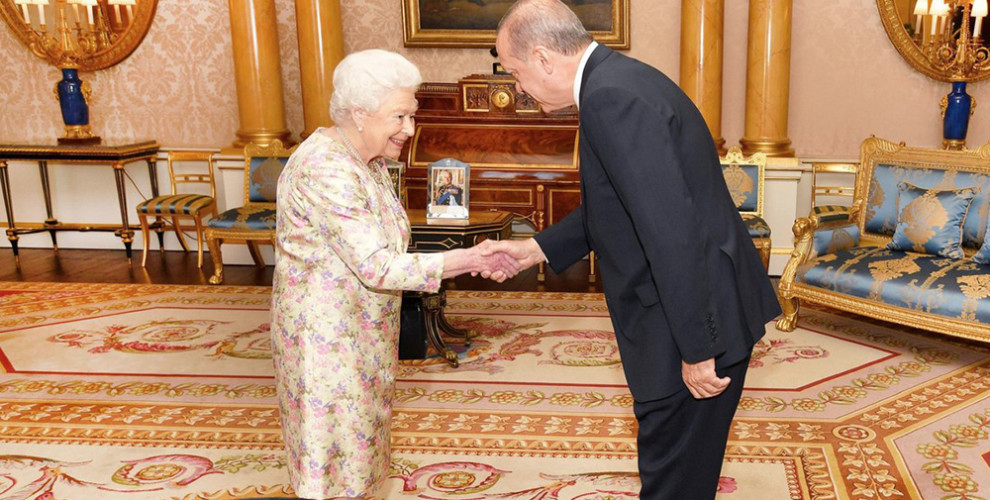 Turkey's president, Recep Tayyip Erdoğan, ended his three-days state visit to the UK. Was it profitable? Why did he go to London in the first place?
The visit certainly took place at a very critical time for Erdoğan: the economic and political crisis in Turkey is deepening and the snap election he called in panic is only around the corner.
On her part, British Prime Minister, Theresa May, was checking out options of a post-Brexit free trade deal with Turkey and went a long deal to justify Erdoğan's remarks and scuffles.
It was a bit like seeing the bully and the little girl. Although the little girl knew only too well whom she was opening the door too. May attempts to get some kind of "sellable" material to justify her possible future deal with Erdoğan to the British public (not particularly keen on the Turkish President) were soon crashed.
She tried to use the stick and the carrots, but to no avail. She said that while it was right to bring to justice those who try to overthrown a democratically elected government, "it is also important that in the defence of democracy… Turkey does not lose sight of the values it is seeking to defend". She than added: "That is why today I have underlined to President Erdoğan that we want to see democratic values and international human rights obligations upheld."
Her remarks were totally ignored by Erdoğan who told her that ""You have to make a distinction between terrorists and journalists. We are talking about ... those who have been caught red-handed bearing weapons, those who have been killing people".
Referring directly to the over 160 journalists in jail, Erdoğan said: "Are we supposed to call them journalists just because they bear the credentials and identity cards? Currently, the Turkish judiciary is prosecuting and sentencing individuals who have been associated with terrorism and involved in terrorist actions".
And with that the issue on human rights, freedom of expression was closed, for Turkey's president, who wanted to go down to business.
The two countries want to increase trade from $15bn a year to $20bn (£11.1bn to £14.8bn). At the heart of the agreement is a defence partnership. Rolls Royce is currently bidding to co-build the engine for Turkey's new TFX fighter jet.
Erdoğan also met the Queen, who received him with all honours.
But it was when talking to Bloomberg Tv about economy that Erdoğan made a false step.
He told Bloomberg he wants to retain closer control of interest rates after he was elected president with executive powers. But his remarks actually plunged the Turkish lira to a new record low against the dollar as investors were apparently spooked by the president's unconventional view that high inflation is best tackled by low interest rates.
Outside 10 Downing Street, scores of Kurds and friends of Kurds were protesting against the visit, asking Theresa May to remember the democratically elected politicians in prison, the dead, the cities under siege, the invasion of Afrin.
Clearly Erdoğan's visit to the UK had the purpose to keep a foot in Europe, given Turkey's current tense relation with the European Union. Erdoğan is seeking to extend his mandate for another 5 years, but this will prove quite difficult as the economic crisis he has led the country to is taking its tolls on people. The opposition, led by the CHP doesn't provide a credible alternative as it is much of the same. Which is why the move by the HDP is seen as a bit of fresh air, and this time the Peoples' Democratic Party's candidate, Selahattin Demirtas has actually the chance to make the difference.