Turkish army suffers heavy losses in Bradost
28 Turkish soldiers and three village guards were reportedly killed in yesterday's actions carried out by HPG/YJA Star guerrillas in Bradost area, northern Iraq.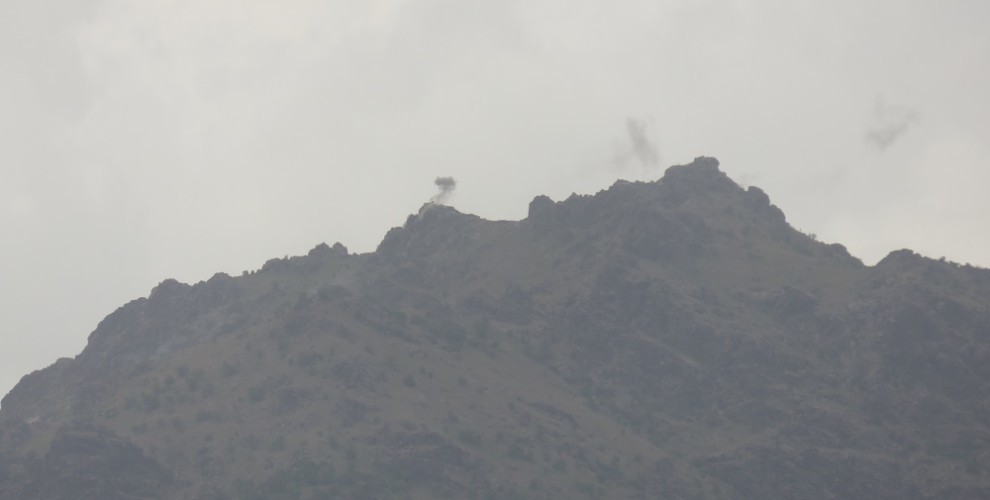 According to information provided by local sources, HPG/YJA Star guerrillas carried out an action against the invading Turkish troops stationed on Hill Lelikan in Bradost area of southern Kurdistan at 15:00 Monday afternoon.
Guerrillas hit the Turkish soldiers from several directions, leaving 22 soldiers and 3 village guards dead and 13 soldiers wounded.
Separately, the positions and tents of the Turkish forces here were destroyed alongside the ammunition in them.
The dead and wounded soldiers were then retrieved from the area with Sikorsky helicopters. Guerrillas targeted the same hill at 16:00 yesterday afternoon.
On the other hand, guerrillas carried out another action targeting the Turkish soldiers on Mount Evdilkovî Monday evening, killing 6 soldiers and seizing their ammunition including a BKC machine gun.
Last night, Turkish warplanes bombed 4-5 targets close to the positions of Turkish soldiers in Lelikan area in Xakurkê (Hakurk) region.