SDF reports ongoing attacks by the occupation forces
Two fighters of the SDF were martyred in the resistance against invasion.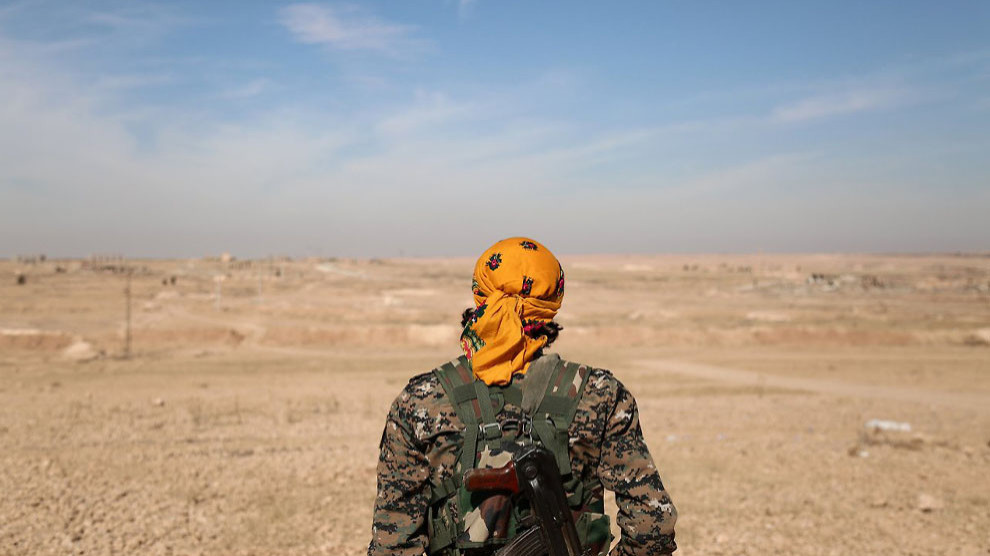 The Press Office of Syrian Democratic Forces (SDF) released a statement announcing that the Turkish invasion army and allied mercenary groups continued their invasion attacks with all kinds of heavy weapons and drones on all fronts in Til Temir and Ain Issa regions.
TIL TEMIR
SDF said that the Turkish invasion army and its terrorist factions attacked with drones, heavy weapons, tanks and shells the villages of Onq al Hawa, Mahmudiya, Qasimiya and Rihaniya, targeting residential areas in order to expand its occupation.
Terrorist factions also shelled and attacked the Syrians Military Council fighters and targeted the area with drones.
AIN ISSA
The Turkish invasion army and its mercenaries, with drones and heavy weapons, targeted the checkpoints of the villages of Tina and Qazli on the international road M4 and bombarded the area with drones. In this attack two of our fighters rose to the rank of martyrdom.