Raqqa operation in its 68th day: 17 ISIS members killed
In heavy clashes between SDF fighters and ISIS gangs in Raqqa ongoing since Friday evening, a bomb laden vehicle was destroyed and 17 gang members killed, 2 snipers included.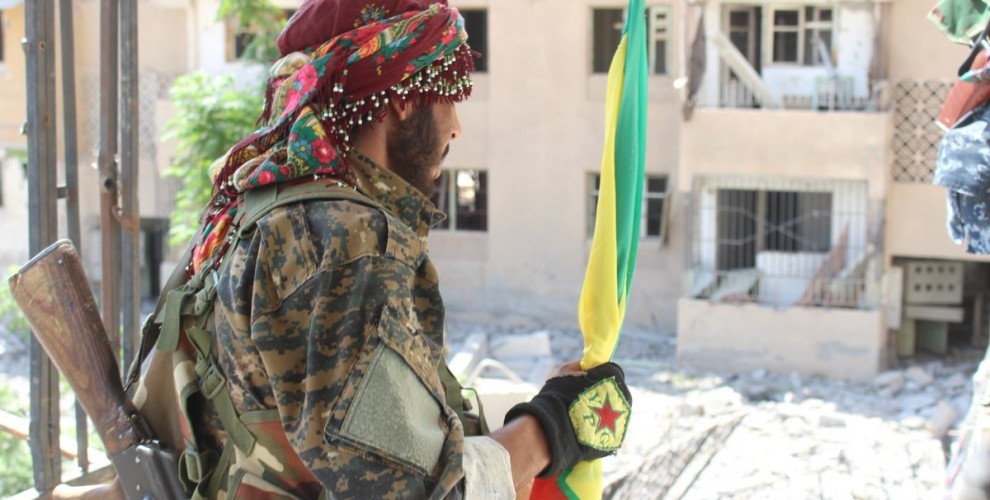 The operation for Raqqa's liberation launched by YPG-led Syrian Democratic Forces (SDF) on July 6, is continuing in its 68th day in all intensity.
When ISIS gangs attempted last night to attack the positions of SDF fighters in Old Raqqa neighbourhood with a bomb-laden vehicle, the fighters responded and blew up the vehicle with two drivers in it.
4 SDF fighters got slightly injured through the impact of the explosion.
Another 9 gang members were killed in heavy clashes that broke out in Rawda neighbourhood.
Clashes broke out also in al-Barid neighbourhood in which 6 more ISIS members were killed, 2 snipers included.